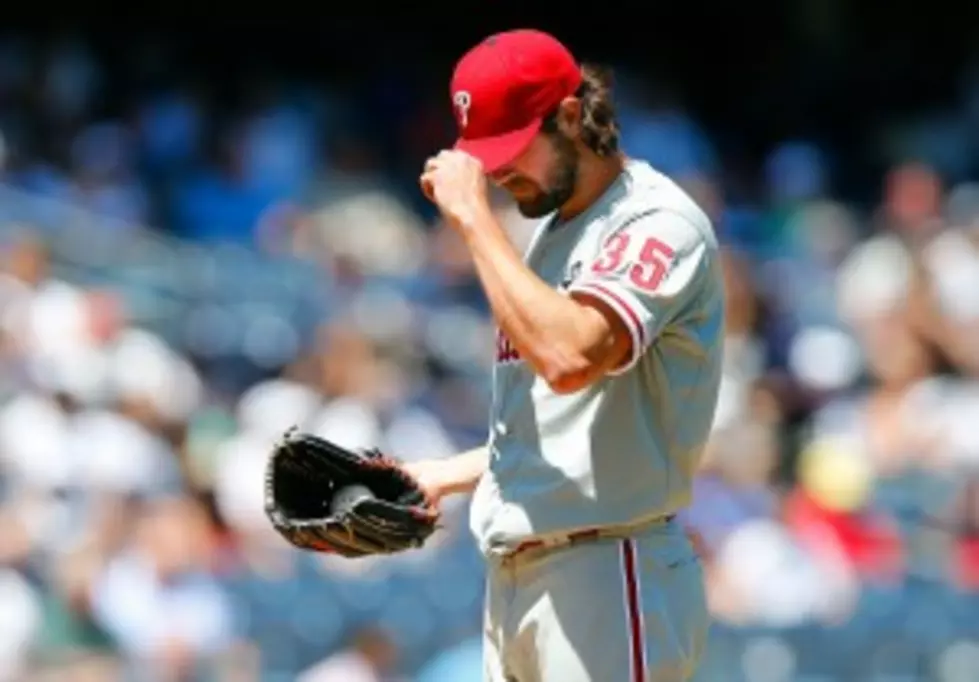 How did the Phillies do in the Hamels Deal?
Hamels posted a 3.64 ERA, 1.18 WHIP, and 137/39 K/BB ratio in 128 2/3 innings this season with the Phillies. (Getty Images)
So the Cole Hamels era has ended in Philadelphia, but the big question is how did they make out in the deal?
Ruben Amaro Jr., Pat Gillick, Andy MacPhail - who ever pulled the trigger on this massive six-for-two player deal will some day either get the credit or the blame.  The Phillies got back Matt Harrison, Alec Asher, Jerad Eickhoff, Nick Williams, Jorge Alfaro, Nick Williams, and Matt Harrison in exchange for Hamels and lefty pitcher Jake Diekman.
"It was a really good trade for them (Ranges)," ESPN MLB insider Buster Olney said this morning on Mike and Mike on 97.3 ESPN. "I thought the Phillies got a lot of prospects - what that means, we don't know.  I do think they were in less than a advantageous then I think casual fans might realize cause Cole Hamels was paid a lot of money."
The southpaw is making a $22.5 million salary this season and is guaranteed $73.5 million from 2016-2018, possibly scaring some teams off from making a serious play for Hamels.
"I think as we got closer to the deadline, the Phillies probably had a lot fewer options of teams to deal with," Olney explained.  "Teams are looking at that contract and saying we want to go in another direction."
As for the Rangers, who are behind six teams in the American League chance for the second Wild Card, Hamels is under contract through at least 2018 and would represent a dynamic 1-2 punch with Yu Darvish over the next few years.
"Their primary focus was to get Cole Hamels for 2016 and beyond," Olney said.  "Their thinking was Yu Darvish comes back next year, Cole Hamels could be some that they team with him and they could be back in the mix."
For the Phillies, they better hope that a couple of these guys are ready to help the team contender sooner than later.  The last major deal the Phillies made involving a left-hander ace pitcher, sending Cliff Lee to Seattle after the 2009 season, didn't help re-stock the farm system like Ruben Amaro Jr. had hoped.
While this deal has a better chance of working out than the Lee deal with six players coming to Philly, none were the top prospects in the Rangers organization, Alfaro, Williams, and Thompson are the three best prospects in the deal, and represent a nice return package for the Phillies - but will any of them win a World Series like Cole Hmels did for the Phillies?
Time will tell....thank you Cole.
(Listen to ESPN's Keith Law talk about the prospects the Phillies got for Cole Hamels)
http://973espn.com/chase-utley-to-return-to-the-phillies-friday/