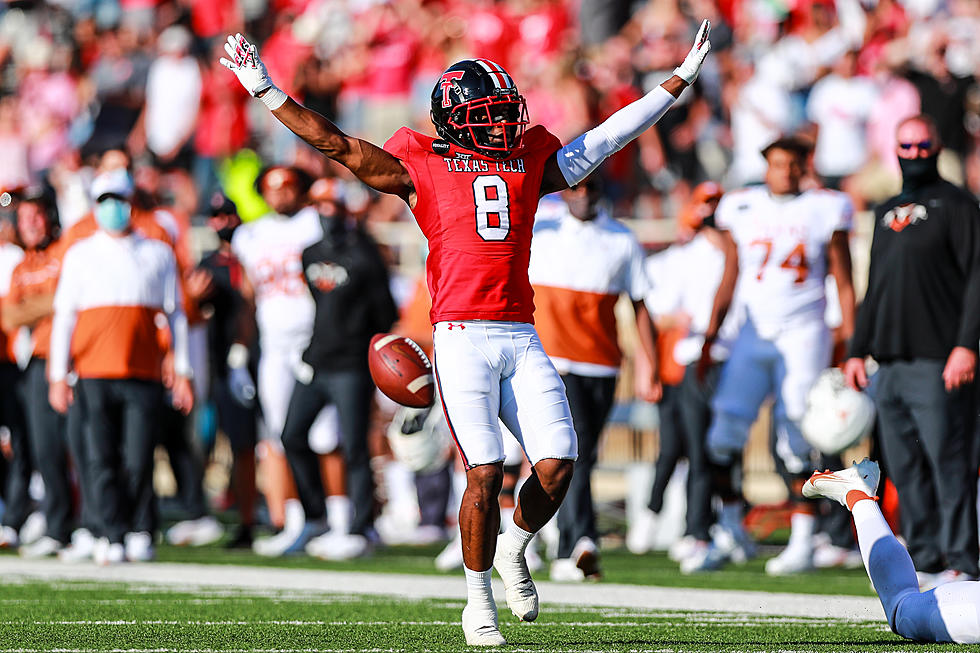 Howie Roseman Explains Reasons For Drafting One Corner
Getty Images
The Eagles had an abundance of draft capital, making nine picks in all, but watched as their most pressing need was taken with just one of those picks in round four.
Between picks 37 and 123, 11 cornerbacks were chosen before the team selected McPhearson.
"I'm sure there's some people sick and tired of seeing the Philadelphia Eagles take linemen but that's how we won a championship and that's how we're going to win another championship," Eagles Executive Vice President and General Manager Howie Roseman said on Saturday. 
Alabama offensive lineman Landon Dickerson is someone teams had pegged as a first rounder before he tore his ACL in January.Despite that injury, the Eagles still had him ranked very high on their draft board, above any of those cornerbacks.
"We think this is a special player and a special person, and we don't think that there is any chance that this guy would be available at the 37th pick without those concerns," Roseman explained. "When we think about what kind of player this guy can be and what kind of person this guy could be for our football team, it just was really exciting for us."
Eagles head coach Nick Sirianni did say that the Eagles see Dickerson as a guy who can play multiple positions on the offensive line.
"We think that he's an inside guy, guard, center, has the ability to play both. That's very valuable when you're able to do both of those things," Sirianni explained. "And then he's had reps outside at tackle as well. So the versatility of him is really outstanding. We see him inside to start things off, but love his versatility and toughness and his mean streak."
In round three the team went with defensive lineman Milton Williams, another versatile player, who can play both inside tackle and outside end for the team.
"In the third round we feel like we've got a guy who is explosive and twitched up and has great character and can play inside or out. And he can get after quarterbacks. And that excites us. That's why we picked Milton Williams. "
So what does that mean for the cornerback position?
I think we were going with the board," Roseman said. "We don't start the season until September. There are other ways to skin a cat. We just wanted to go into the draft, take the best players, and kind of go from there and see what happens."
Before the 2017 season the team made a trade right before the season, acquiring Ronald Darby in exchange for Jordan Matthews and a third-round pick, with 10 picks in the 2022 draft Roseman can go down this road again.
"I know in 2017 that we needed a corner too. And we got to August and we had a preseason game in Green Bay, Wisconsin and we made a trade with the Buffalo Bills and got a corner that helped us win a Super Bowl," Roseman rehashed. 
"We've had experiences about getting guys late in the process. And in that same year we needed a running back at the trade deadline, we made a trade at the trade deadline. I promise you and the fans we'll do whatever it takes at any time of the year to improve the roster."
And that's why the Eagles didn't fill their need at corner, there simply wasn't one that was the best player available when it was their turn to pick.
"We're always going to build this football team and we're going to start with the line of scrimmage. Right or wrong, as long as I'm here, that's going to be the priority. "If we have an offensive lineman or defensive lineman sticking out on our board and they're the highest guy, I promise you we're going to take them. You saw that in the last couple of days"
Which means the team is still on the lookout for someone to play opposite Darius Slay.
KEEP READING: Eagles Quarterbacks With the Most Wins Since 1980