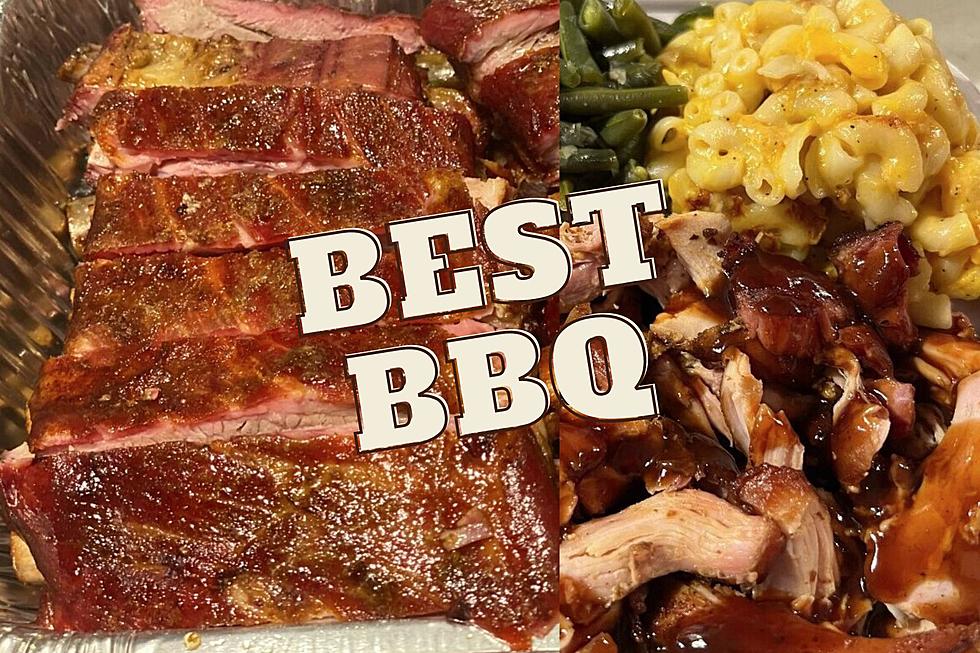 New Jersey's Absolutely Best BBQ Restaurant is in South Jersey
Facebook/Canva
If you love your BBQ, you will love what I have to tell you. New Jersey's best barbeque restaurant is right here in South Jersey.
Of course, if you really love barbecue, then you probably already know about Henri's Hotts Barbeque in Folsom.
Henri's Hotts Barbeque was named the best place in New Jersey for barbecue by Food & Wine Magazine in their "Best Barbecue in Every State" edition.
Before we talk about the food, first some background on Henri's Hotts Barbeque Restaurant and the people who make their food delicious.
When Doug Henri left his job as a correctional officer after 22 years in 2006, he started a food truck business bringing his Texas brisket to festivals around New Jersey.
Doug had always had a thing for barbecue and spent his spare time reading and learning about the art of BBQ and the sauces and rubs and smoker techniques that gave it such favor.
Two years later, Doug and his wife, Ruth, were ready to open up shop for themselves, taking over a former pizza shop on the Black Horse Pike in Folsom, Atlantic County.
Henri's Hotts Barbeque was born.
The couple set out to make the best barbecue they knew how, with an uncompromising attitude summed up by the sign on the side of the building that says, "This is NOT fast food. If you want fast food, go-to McDonalds".
Henri's Hotts Barbeque built a well-deserved reputation with what Food & Wine refers to as "New Jersey soul cooking", winning several awards for the best barbecue in South Jersey.
Then, the pandemic hit.
Speaking to New Jersey Monthly, Ruth Henri said that around Thanksgiving 2021, Doug got Covid-19 and he died in December. He was 66.
Ruth was determined to continue on with the restaurant, and, along with her dedicated staff, they have done just that. Ruth had been working in the kitchen all those years and paying close attention to Doug's instructions on the smoker. She could do this.
Customers think she was right.
As Henri's Hotts Barbeque celebrates its 14th year in business, the food is still the main attraction -- the smoked meats, fried chicken, corn pudding and greens, unbelievable mac and cheese, and more.
Food & Wine refers to Henri's Hotts Barbeque as 'meat candy'. We suggest you try some of their candy for yourself!
Henri's Hotts Barbeque, 1003 Black Horse Pike, Folsom. (609) 270-7268
The Most Amazing Donuts in South Jersey - Listener Picks
Amazing South Jersey Restaurants You've Seen Featured on TV