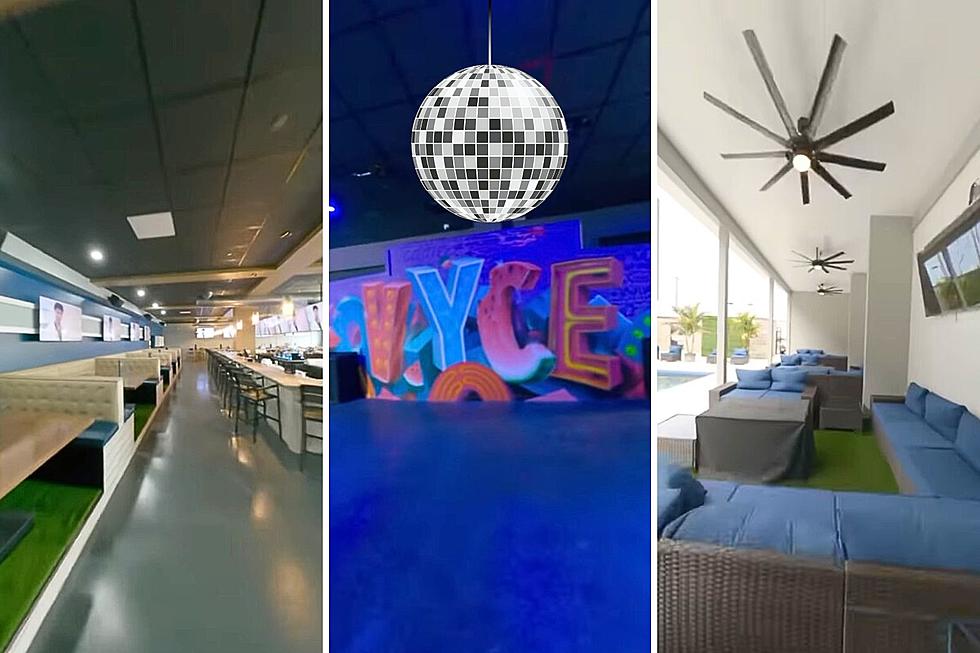 Party Day or Night at These 3 New Hot Spots in Wildwood, NJ
seaportsuites/Instagram via reactfpv/Instagram; djreact8/Instragram; Canva
Three highly anticipated new food and beverage spots have officially opened in Wildwood, New Jersey.

We've been keeping an eye on the progress of these attractions for close to a year. They're undoubtedly some of the coolest things to happen to Wildwood in quite some time.
They all exist inside one place, Seaport Suites off Pacific Avenue in the heart of Downtown Wildwood.
First, you've got Fairview Social. It's a restaurant and bar open where you can hang out as early as 11 a.m. The bar will be open until 3 a.m., and the restaurant until 10 p.m. Just LOOK at some of the food they serve below! My mouth is already watering, lol.
Then, there's VYCE. VYCE is a quintessential nightclub that will be popping on from 10 p.m. to 3 a.m. for those Jersey Shore night owls out there.
Finally, the new hot spot I'm most looking forward to checking out, Fourcast Day Club, billed as 'Wildwood's premier pool bar'. Fourcast is up and running from 11 a.m. to 7 p.m.
All three looks so swanky and hip and bring a fresh vibe to Wildwood. Check out this video to watch how the three attractions came together, from before to after.
Congratulations to DJ Jason Weiss and the entire team behind Fairview Social, VYCE, and Fourcast.
The new additions all located inside Seaport Suits at 3601 Pacific Avenue, Wildwood, NJ (one block south of Byrne Plaza).
17 of the Best Bloody Mary's in South Jersey
Not all are created equal. If you're a fan of Bloody Mary's, or want to become one, here's where to go in South Jersey to find the best.
13 Funny (but Accurate) South Jersey Beach/Boardwalk Yelp Reviews
Everyone's got opinions and Yelp exists for people who love to vent. These Yelp reviews of the beaches and boardwalks in South Jersey will have you saying, 'huh?' but also, 'accurate'.
11 Must-Visit Boardwalk Bars at the Jersey Shore
Summer at the Jersey Shore means making lots of time for outdoor fun. Dining and drinking by day or night near the beach is essential. Here are 11 must-visit boardwalk bars worth checking out when the mood strikes.
The 10 Coolest Outdoor Bars in Atlantic City
When warmer weather hits, you wanna dine, drink, and hang outside. Check out the 10 coolest outdoor bars you've got to check out in Atlantic City this spring and summer.