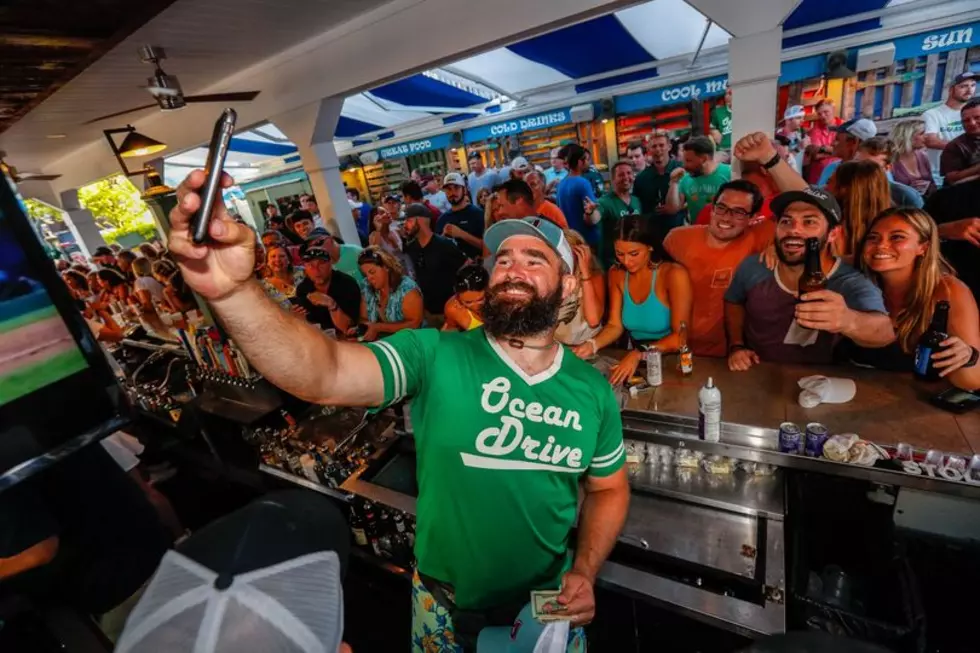 Jason Kelce to Help Raise Money for Eagles' Charity in Sea Isle City, NJ
Photo: facebook.com/EaglesAutismFoundation
Philadelphia Eagles center Jason Kelce may very well end his career in Canton, Ohio in the Pro Football Hall of Fame, but before he gets there he is going to be bartending in Sea Isle for the second summer in a row.
Last summer Kelce was slinging drinks for autism research and programs through the Eagles Autism Foundation at the Ocean Drive in Sea Isle City and will make a return behind the bar on Wednesday, June 29 from 4-8 p.m.
Here is Kelce serving shots at the Ocean Dive in 2021.
Last year's event raised $50,000, which the Kelce family matched, bringing the total to $100,000 for the Eagles Autism Foundation.
There are no advance tickets sales, but you can buy tickets at the door with a $10 donation to attend the fundraiser.
Its a good chance to go out and mingle with one of the most popular Eagles and a likely future Pro Football Hall of Famer.  The event will have autographed Eagles merchandise for sale to raise money for the Eagles Autism Foundation, raffles, auctions and great drinks with Jason Kelce.
36 Restaurants to visit in Sea Isle City, NJ (Alphabetical Order)