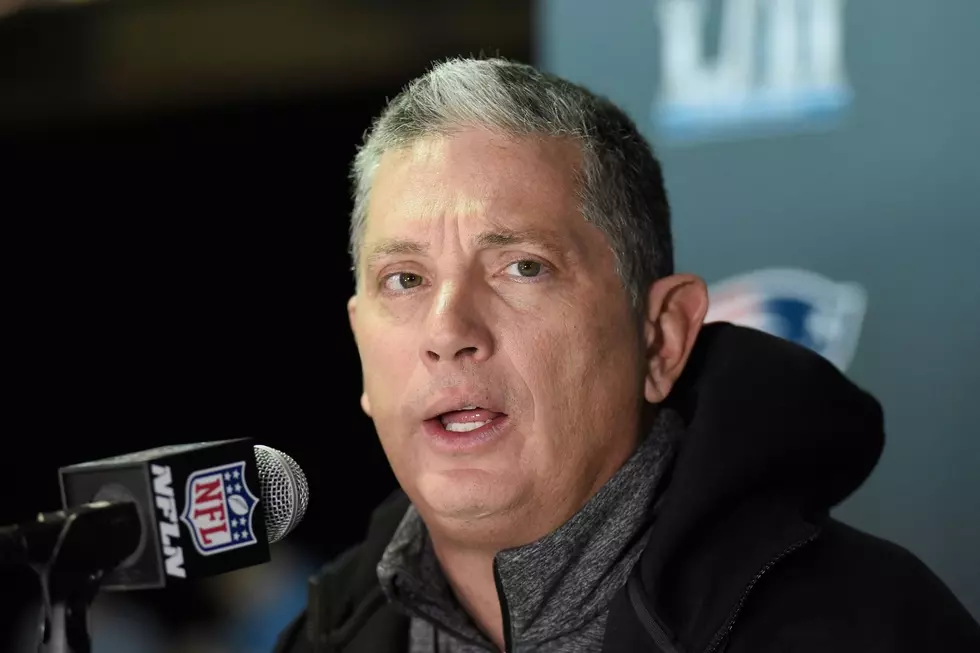 Jim Schwartz Announces His Time With The Eagles Is Done
(Photo by Hannah Foslien/Getty Images)
The Jim Schwartz era in Philadelphia is officially over after he released a statement through the Eagles organization announcing he is walking away from coaching in the NFL:
Under Jim Schwartz's guidance, the Philadelphia Eagles Defense has finished top ten in the NFL in Quarterback Pressures each of the last three season along with top 12 in the NFL in Points Allowed in three of five seasons.  According to ESPN reports, Jim Schwartz has had a couple of minor procedures over the past year-plus, including hip and eye surgeries.
Last Friday, Eagles Head Coach Doug Pederson spoke about his relationship with Jim Schwartz:
"I'll tell you, our relationship has evolved tremendously....I think we've been more on the same page over the years, me just getting to know him each year and understanding him as a coach and a coordinator. - I think as the season progressed this year, I thought the defense actually was doing some really good things for us and keeping the offense in these football games here down the stretch, creating takeaways and sort of stymieing the run game from our opponents, things of that nature.....I think overall it's been really good."
Even though many Eagles fans have expressed their frustrations with Jim Schwartz lack of blitzing and eye popping defensive performances, according to ESPN Stats and Info: The Eagles ranked among the top 10 in rushing defense (1st, 93.4 YPG), red zone defense (2nd, 49.5%), third-down defense (3rd, 35.4%), scoring defense (7th, 20.8 PPG) and takeaways (9th, 94) over his first four seasons.
On The GM Shuffle Podcast, former NFL Front Office Executive Michael Lombardi who was in Cleveland when Bill Belichick hired Jim Schwartz for his first NFL job, stated that Schwartz was a very important part of the Eagles the last few seasons:
"I think he's been the glue that's held Philadelphia together; Philadelphia fans always give him a lot of crap and always are on top of him but I think their defense has always been able to hang in there and their defense been able to put pressure (on the Quarterback) and keep people out of the end zone which is ultimately the signature of how well you play on defense. - Jim (Schwartz) is an outstanding coach and he's a better person, and I know he did a lot to help Philadelphia.
Eagles Head Coaching Wins All-Time