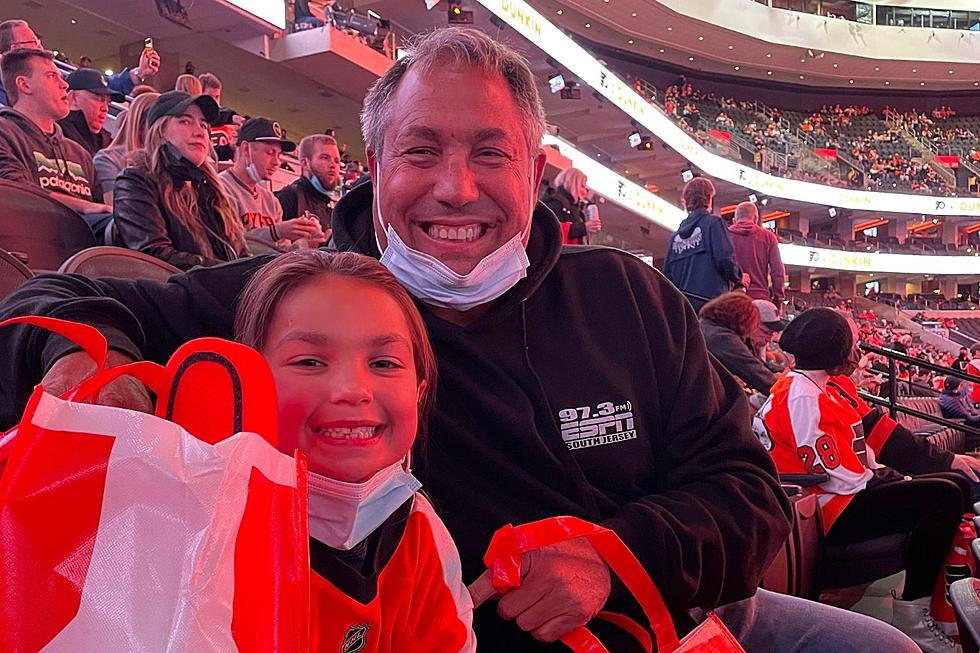 Just Play Better – That is what Philly Sports Fans Want!
Photo courtesy of The Locker Room with Billy Schweim
"Just Play Better" - Those words were expressed by Eagles Center Jason Kelce concerning the Ben Simmons saga on Thursday.  I believe that Philadelphia sports fans are the best and most knowledgeable fans in the country.  They love the players that work hard and give their 110% at all times; Sure winning is important and the ultimate goal but if you work hard and play hard night in and a night out, the fans will respond and love you!  I've had several former Philly athletes on my show (The Locker Room with Billy Schweim Saturdays and Sundays from 10am to Noon) over the last several years and to a man they say Philadelphia is a tough place to play BUT they wouldn't have it any other way.
"Just play better" - that's what the Eagles need to do this Sunday in Las Vegas!  The coaches need to coach better too!  Eagles rookie head coach Nick Sirianni and his inexperienced staff need to coach better and they need to run the ball more on offense.  The offense needs a balanced attack unlike what we have seen in recent weeks.  Last week the Eagles ran the ball 19 times but 10 of those Rush attempts were by the quarterback Jalen Hurts.  The birds only had a total of 47 plays compared to 73 plays by Tampa Bay's offense . Tampa Bay ran the ball 31 times. So Eagles, my message is simple: Run the Ball!!
On Saturday show we will recap the wacky week in sports. The Flyers are off to a 2-0-1 start while the Sixers won their season opener in New Orleans on Wednesday Night without Ben Simmons and they face the Brooklyn Nets Friday Night at the Wells Fargo Center.  The Sports Book Consigliere Dave Sharapan checks in from Las Vegas with his six pack of picks on Saturday morning.  Then we will talk with 3-time All Big Ten selection from the University of Iowa Brad Quast; Brad now works for the NFL as a compliance inspector and we will talk to Brad about his career plus what his job now entails with the NFL.
On Sunday show Pete Thompson joins me in the studio for our Eagles pregame show!  As always we will hear from 973espn.com Eagles Writer and Fox 29 News Sports Anchor Scott Grayson.  Grayson will give us the latest news and updates on the Birds as they play the Raiders on Sunday afternoon.  Then we will talk with the Fantasy Football Guru Brian Hartley: the Guru will give us his fantasy picks for NFL Week 7.  Plus we will talk Flyers, Sixers and!
It's The Locker Room with Billy Schweim Saturday and Sunday mornings from 10 AM to noon 97.3 ESPN Radio!
Top 10 Rushers in Eagles History