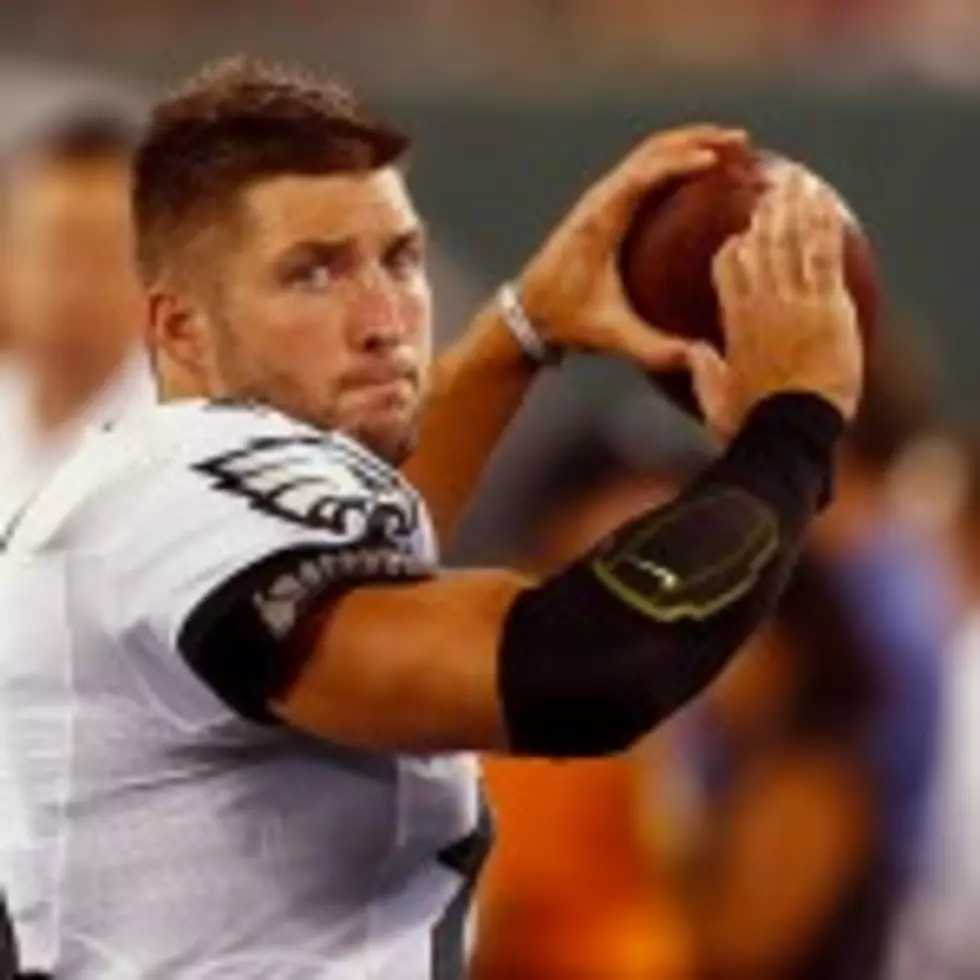 Landing on Your Feet: Tim Tebow Back With ESPN
Tim Tebow is now back with ESPN. (Photo by Rich Schultz /Getty Images)
It must be nice to know you'll always have a job waiting for you.
Just days after getting released by the Eagles, ESPN has announced that Tim Tebow has returned to the network as a college football analyst effective this weekend.
Tebow will return to the SEC Network as a college football analyst and resumes his original role with the networks two hour pregame show, SEC Nation.
The show will be live from Nashville on Saturday for coverage of the Vanderbilt and University of Georgia SEC game.
(Listen to Press of AC Eagles beat writer Dave Weinberg discuss Tim Tebow)
ESPN Executive Vice President John Wildhack had high praise for Tebow the analyst in a press release from the network.
""Tim quickly developed into an excellent analyst last year, and we were not shy about acknowledging his home at ESPN should he be available to return," Wildhack said.
After being in and out of the NFL for several years now it seems that Tebow's best course of action is to remain on television analyzing the game, instead of playing it. Although Chip Kelly did advise Tebow to try out the CFL if he wants to remain playing quarterback.
Tebow was released by the Eagles on Sunday as part of roster cuts.