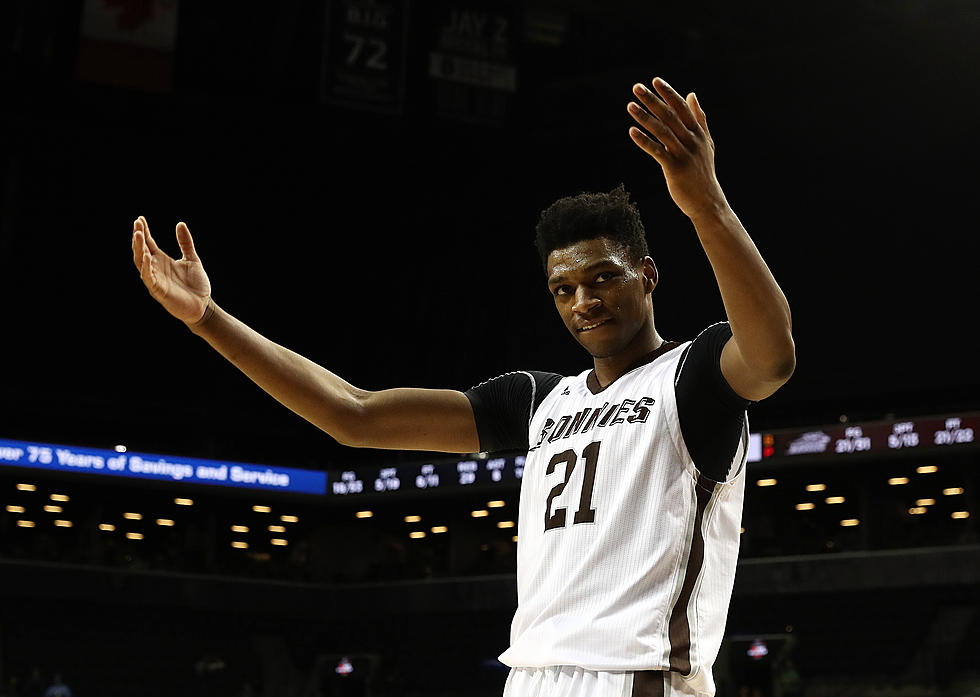 Mainland Alum Named Atlantic 10 Defensive Player of the Year
Getty Images
Former Mainland Mustangs basketball star Osun Osunniyi has been named the Atlantic 10 mens basketball Defensive Player of the Year and also named to the All-Conference Second Team and the All-Defensive Team.
It's the second straight season he was named the Atlantic 10 Defensive Player of the Year, becoming just the seventh player to repeat as A-10 Defensive Player of the Year
The St. Bonaventure center had a tremendous season for the Bonnies, ranking first in the A-10 with 2.93 blocks per game and grabbing 7.5 rebounds per night.
This year he averaged a career best 11.2 points and 7.5 rebounds this season and broke the school record for career blocks recent with his 290th.
Earlier this season, the 23-year old became just the sixth player in program history to score 1,000 points
The Somers Point resident averaged 14.4 points and 11.4 rebounds per game to lead Mainland to a 22-6 mark and the regional semifinals his senior season at the Linwood school.
South Jersey Bars You Miss Most
By far Maloney's in Margate is a bar most people in South Jersey miss, but there are so many other bars we miss too.