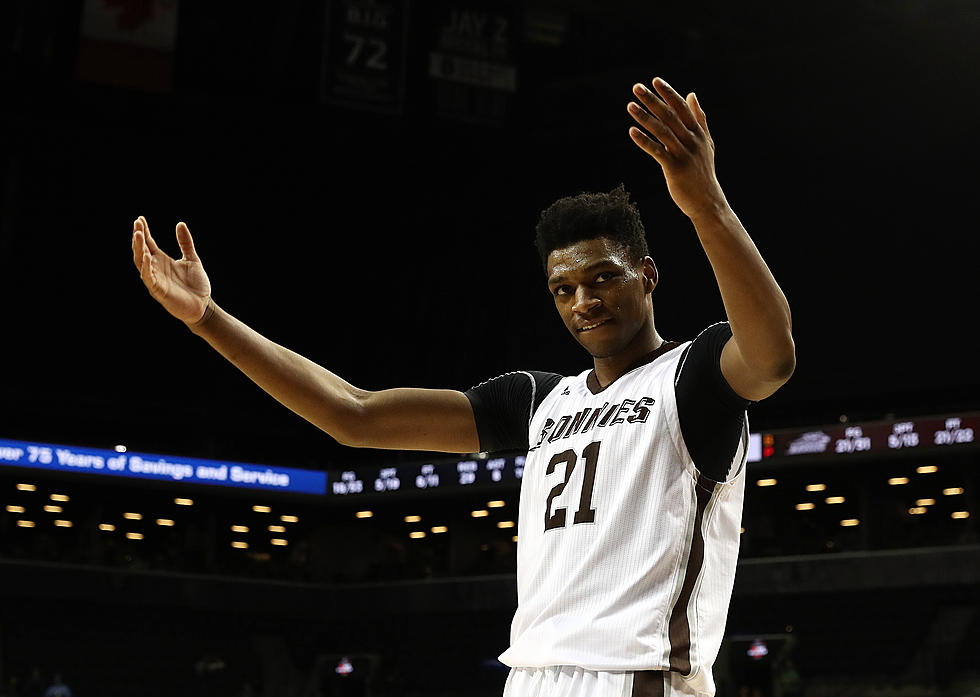 Mainland Alum Osun Osunniyi to Enter NBA Draft Evaluation Process
Getty Images
Mainland Regional high school alum Osun Osunniyi is ready to turn pro after delivering a superb senior season at St. Bonaventure.
The Somers Point native announced Sunday that he's entering the NBA draft and but will keep his eligibility. The 6-foot-10 center is projected to be a second-round pick or go undrafted.
"I'm looking forward to the opportunities ahead," Osunniyi said while making his announcement on social media.
The draft is June 23.
Osunniyi added, "After talking it over with my parent and the coaching staff, I will be entering my name into the NBA Draft evaluation process."
Osunniyi is the school's all-time leader in blocked shots and a two-time Atlantic 10 Defensive Player of the Year.
After averaging 10.7 points, 9.4 rebounds, and 2.8 blocks as a junior, he had 11.3 points and 7.5 rebounds, and 2.9 blocks per game this season while helping St. Bonaventure to the finals of the NIT Tournament.
Most Accomplished South Jersey Male Athletes From Each High School