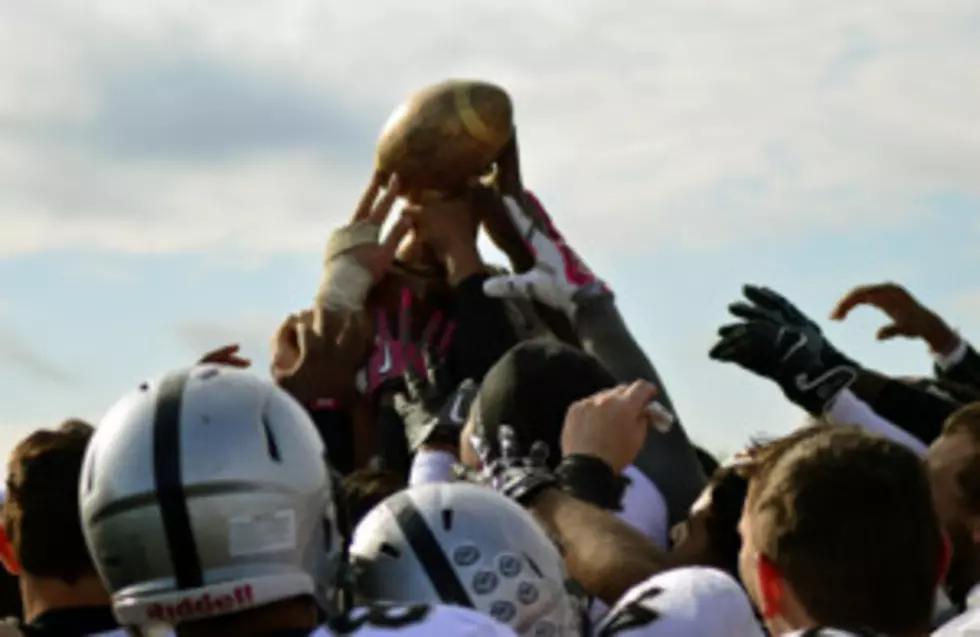 Mainland-EHT Thanksgiving Game Coming to an End
(Glory Days Magazine photos/Dave O'Sullivan)
It appears this will be the final year of the Mainland and Egg Harbor Township Thanksgiving football game, Egg Harbor Township Superintendent Kim Gruccio said.
"We are looking to play Mainland, but it has to be within the first eight games of the season," Gruccio said on Tuesday night during the district's Board of Education meeting.
The two schools have played their annual Thanksgiving Day football game against each other, but in recent years, you could feel that this game might be coming to a close. The long-time rivals played a game on Wednesday night, and now have decided to follow a trend of pulling the plug on the 36-year series.
Many rivalries have ended their Thanksgiving Day games in recent years as the playoff schedule has continued to evolve forcing scheduling issues.  For example this season a Pleasantville victory or Ocean City playoff win this week would force them to play their NJSIAA playoff finals on Nov 30, which would force the Thanksgiving game to be moved or cancelled.
Mainland leads the series 23-12-1.