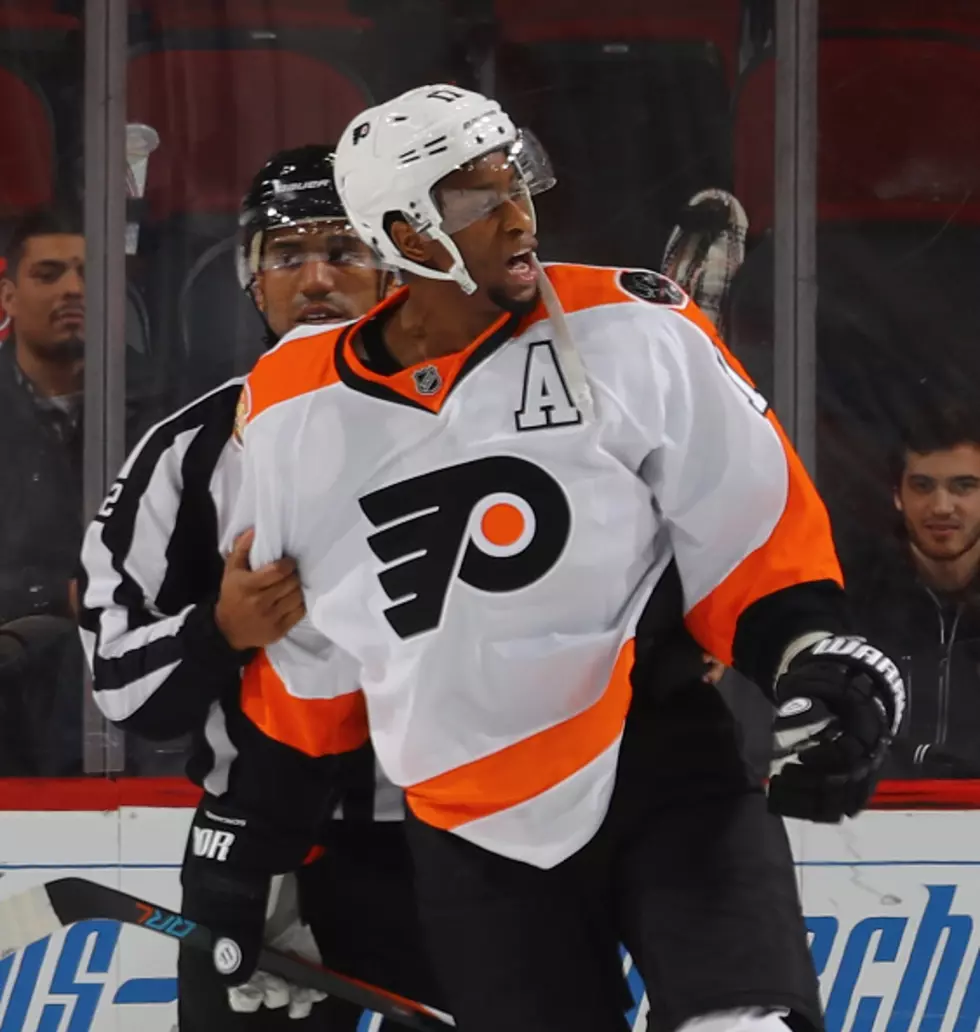 Flyers Lone All-Star Wayne Simmons Exceeding Expectations
Bruce Bennett/Getty Images
Since being acquired from the Los Angeles Kings six years ago, Wayne Simmonds has proven to be one of the Flyers most dependable players.  Consistently putting up offensive numbers every year while also never being afraid to mix it up with the opposing team, Simmonds has proven his value numerous times as he also has been among the top ten in the NHL in Power Play Goals each of the last four seasons.  This year Simmonds was recognized for his hard work in Philadelphia by being selected to the NHL All-Star Game.
ESPN NHL Analyst Barry Melrose joined The Sports Bash on Friday and talked about Simmonds impact on the Flyers:
"I think we all knew he was a good player, a guy who was gonna score you 20 goals and a guy that can take you to the front of the net.  But now he's scoring everything: beautiful goals, he's scoring ugly goals, he has front of the net Power Play (goals), he can play any situation.  So that's one of those lucky breaks you get, you know you acknowledged the player you wanted in the deal but I don't think anyone in Philadelphia thought he was gonna be the player he is now."
Checkout what Melrose had to say about Flyers Goaltending situation, if the team needs to make a trade before the deadline, his analysis of the job Ron Hextall is doing and the state of the NHL at the All-Star Break