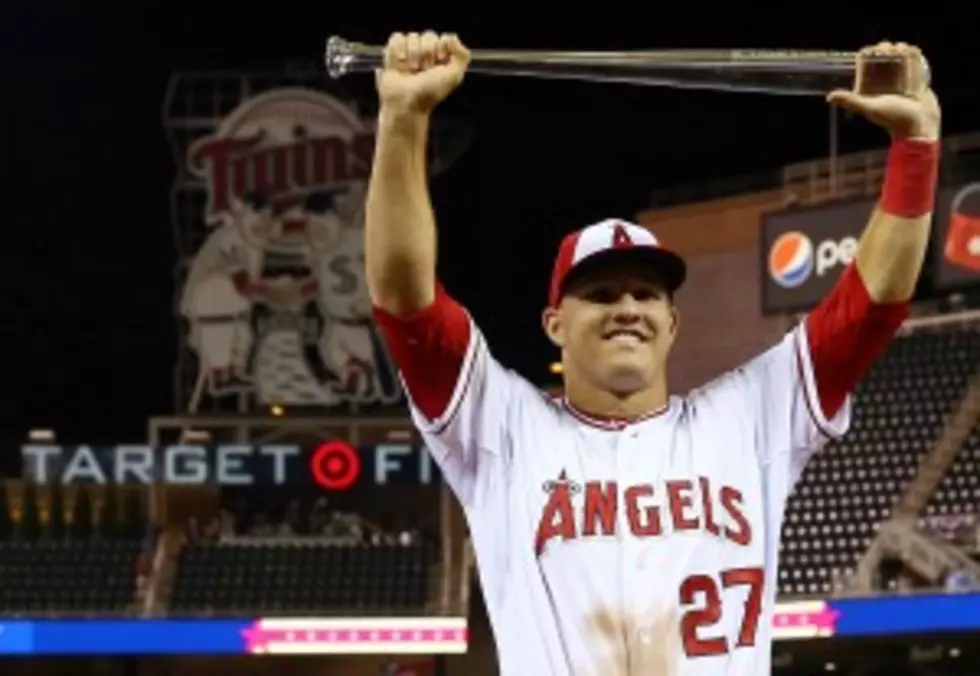 Millville's Mike Trout is MVP of All-Star Game
Mike Trout tripled in a run and doubled in another to win MVP honors as the American League defeated the National League 5-3 in Tuesday's All-Star Game. (Getty Images/Elsa)
Millville high graduate and LA Angels star Mike Trout tripled in a run and doubled in another to win MVP honors as the American League defeated the National League 5-3 in Tuesday's All-Star Game.
It's been another remarkable first half for the 22-year-old from Millville, who's among the American League leaders in most every offensive category.
The former Thunder-Bolt is hitting .310 with 22 home runs, 73 RBI, 65 runs and 10 stolen bases this season.
Trout, the 22-year-old Los Angeles outfielder who finished second to Cabrera in AL MVP voting in each of the last two seasons, walked away with a chevy corvette and secured home field advantage for the American League in this years World Series.
Here is some reaction from people close to Trout:
From Millville baseball coach Roy Hallenbeck:
The "Baseball Tonight" crew discuss Mike Trout's performance in the 2014 MLB All-Star Game and what his future holds as he continues to progress as a player.