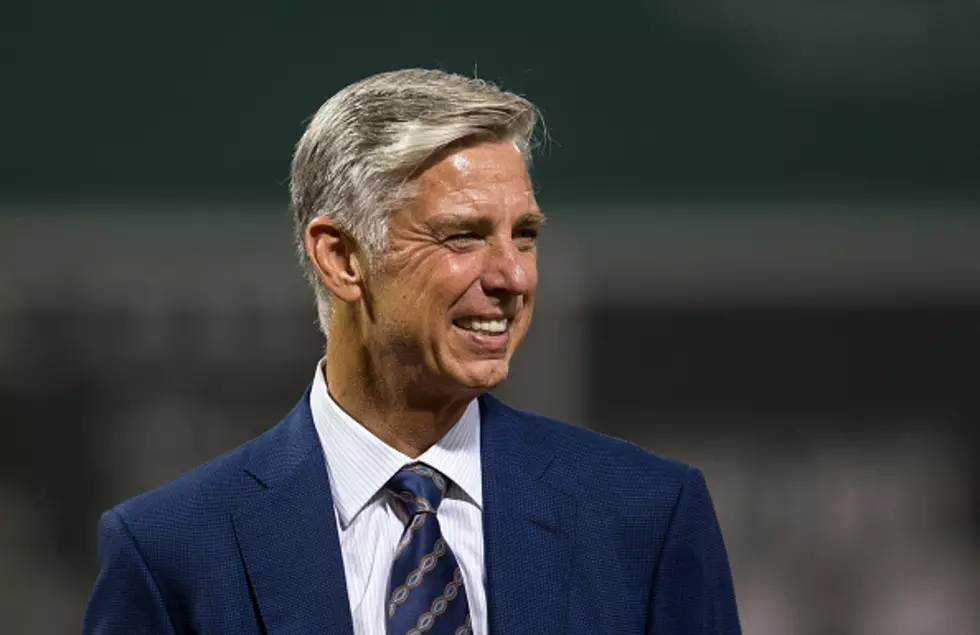 MLB Insider on Phillies: "They're Going to be Buyers"
Getty Images
The Phillies have been one of the most disappointing teams in baseball, sitting at 21-29 as Memorial Day has come and gone.
Another night that the Phillies found a way to lose a baseball game.
They have the fourth highest payroll in baseball at $223 million, but the offseason additions haven't equated to more wins on the field. So will the disappointing Phillies look to add more pieces to their disappointing roster if they don't start to turn things around soon?
MLB insider Jon Heyman from MLB Network and Audacy.com on the Big Time Baseball Podcast, thinks that both Philadelphia and Atlanta will be a buyers.
"I still think the Phillies and the Braves, they're going to go for it. They're going to be buyers," the Audacy MLB insider said. "I can't imagine either of those teams giving up, it's too early for that. I still believe in that talent there, so I think that they will be going for it."
The Phillies continue to have bullpen issues that will not be easy to fix at the trade deadline.  They have very few moves they can make to change up the regular nine, unless they are ready to really shake things up.
The team just added Kyle Schwarber and Nick Castellanos in the offseason. They signed J.T. Realmuto last offseason and Bryce Harper has a huge contract.  Zack Wheeler is another player who is unlikely to be traded.
So who might be available?  How about Jean Segura, he is one name that could be an attractive trade piece, before he suffered what seems to be a fractured right index finger.
Other possible names that could be moved include,  Didi Gregorius, who is still out with a knee injury, Rhys Hoskins, Aaron Nola, Odubel Herrera, Mickey Moniak and a few others with minimal value.
Of that group, the biggest return would come from Hoskins or Nola, but none will bring back the type of player this team needs right now.
Without many young prospects, adding talent to help the 2022 team will be difficult, but Dave Dombroski has to find a way to help fix the teams bullpen if they want to think about ending their postseason drought.
Good Morning! Here are the Best Bagel Shops in South Jersey
Where to get the best bagels in South Jersey.