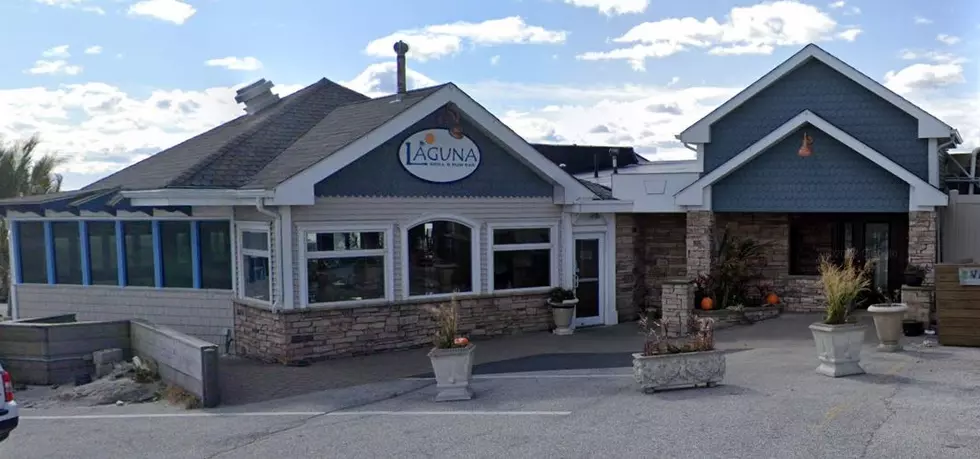 New Beach Bar Coming to Brigantine, NJ in Summer of 2023
Google Maps
With the temperature forecasted to be below freezing this weekend, I'm already thinking about summer.
One of my favorite spots in Brigantine to check to watch the Eagles games on the beach and grab a drink during the summer was Laguna Grill and Rum Bar. It was a great spot to watch the games on the beach, and listen to live music during the summer.
They had great music, with G. Love and many others, playing his music while you watched the waves crash on the beach.
Laguna has closed its doors, but there will be a new beach bar taking its place this summer.
LaScala's Beach Bar will be opening for the summer of 2023 and I'm definitely excited to check out the new digs.
Check out the video posted by the new owners, of what they are doing to the inside of the place and you'll instantly be excited to visit and check it out this summer!
The new LaScala's Beach Bar is located at 1400 Ocean Ave. right on the beach in Brigantine. They are the owners of LaScala's Fire Marlton if you are familiar with that restaurant.
The inside of the place is already gutted and ripped wide open, giving the place an entirely new look. Many of the old little windows will be replaced with one huge window the length of the wall, giving you a great view of the beach and ocean.
The new owner stated in the video above there will be live music, DJs, two bars outside, and food.
"It is going to be the hot spot for Brigantine," said the new owner in the video.
Looking forward to it!
Beach Bucket List: South Jersey's Best Beach Bars