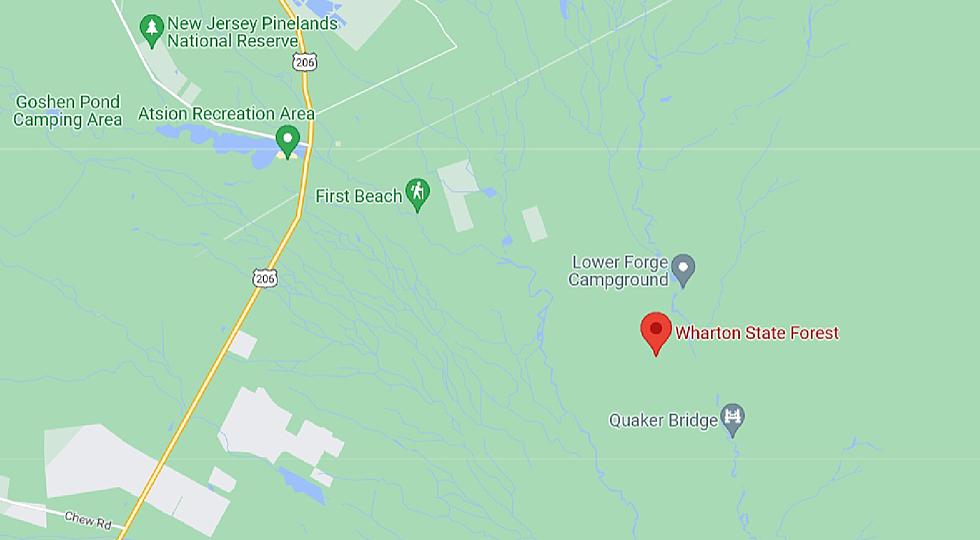 New Jersey Says You Can Get High This Weekend in Wharton State Forest
Google Maps
Wanna get high this weekend?
I mean really, really high?
Wait.... did you think we were talking about .....?
No, we're talking about climbing up, really high, in the middle of the Pinelands.
Officials at Wharton State Forest and the New Jersey State Parks, Forests, and Historic Sites are hosting a fire tower climb at the Apple Pie Hill Fire Tower!
It's happening this Saturday (March 18, 2023) in Tabernacle Township in Burlington County. If you're up to it, you can climb the just-over 200-foot tower - pretty much considered the highest point in South Jersey. With the elevation, you'll be about 250 feet above sea level. If it's clear, you'll enjoy views of the Pinelands, and be able to see Philadelphia, Atlantic City, and more!
The event is rain or shine - but could be canceled should there be heavy rain, snow, or other severe weather.
The climb is free and open to the public. No pre-registration is required. Just show up between 8:30 am and 4:00 pm ready to climb.
According to the New Jersey State Parks, Forests, and Historic Sites, Wharton State Forest is New Jersey's largest forest. It's about 125,00 acres and is located in parts of Atlantic, Burlington, and Camden Counties. More about Wharton and other New Jersey Parks can be found here.
More information about the climb can be found here.
It's the Apple Pie Hill Fire Tower Climb. If you go, please share your photos with us!
17 Things You Likely Don't Know About the Garden State Parkway
You probably drive on the Garden State Parkway all of the time, but how much do you know about one of the busiest roads in New Jersey?
9 Atlantic City Area Restaurants Featured on Diners, Drive-Ins, and Dives
Guy Fieri has featured almost a dozen Atlantic City area restaurants on hie show.
26 Old Things in South Jersey That You Don't Think of as Old
By the time (no pun intended) you get to the bottom of this list, you'll be looking at things that are over 150 to almost 200 years old right here in South Jersey.