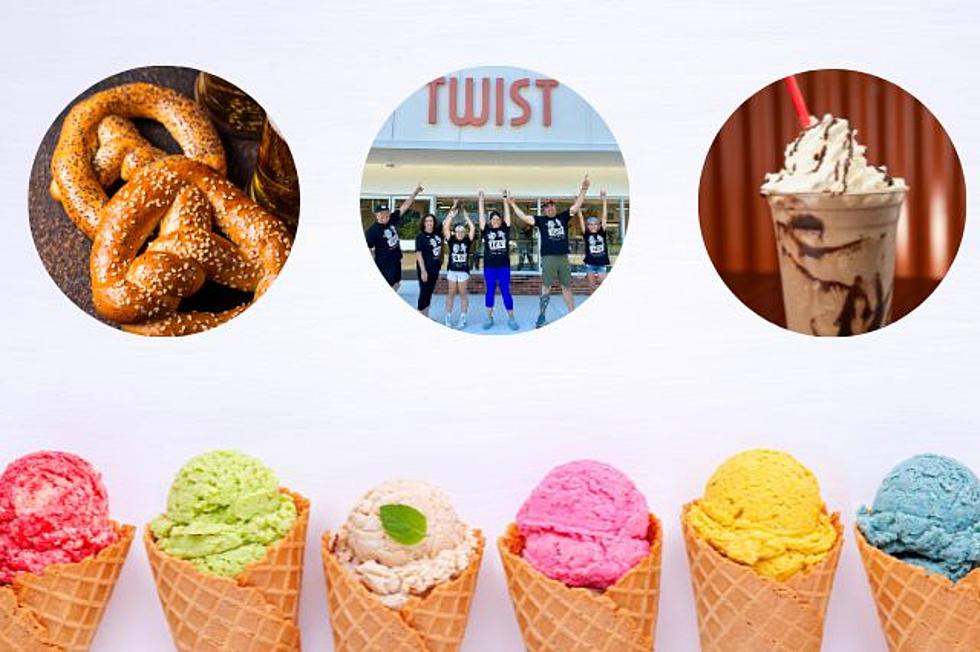 New Pretzel and Ice Cream Shop Now Open in Linwood, NJ
Canva.com
The summer at the shore may be hitting the stretch run, but you now have a new ice cream shop in Linwood to check out before the summer season ends.
Twist Pretzel & Ice Cream which is located at 1413 New Road in Linwood, the former site of 7-11, is now open for business and will be a year-round food establishment.
They are a new ice cream parlor that also specializes in homemade pretzels, sweet ice cream, and more.
From their website:
We are the Sykes family and we are thrilled to bring the Twist experience to our friends and neighbors in Linwood and the surrounding communities.
For as long as we can remember, we have talked about creating a space for families to gather, year -round to enjoy one another and enjoy delicious food at the same time! Our family loves soft pretzels and ice cream so it was easy for us to decide on a cuisine!
The new shop has plenty of parking, with 17 parking spaces, and is handicap accessible.  The place has plenty of seating, with seating for up to 23 people inside as well as outdoor seating on their patio which can seat up to 60 people.
You can check out their pretzel options, and ice cream menu.
Here are the hours:
Tuesday — Thursday
7:30am — 9pm
Friday — Sunday
7:30am — 10pm
Fore! The Absolute Best Mini Golf Courses at the Jersey Shore