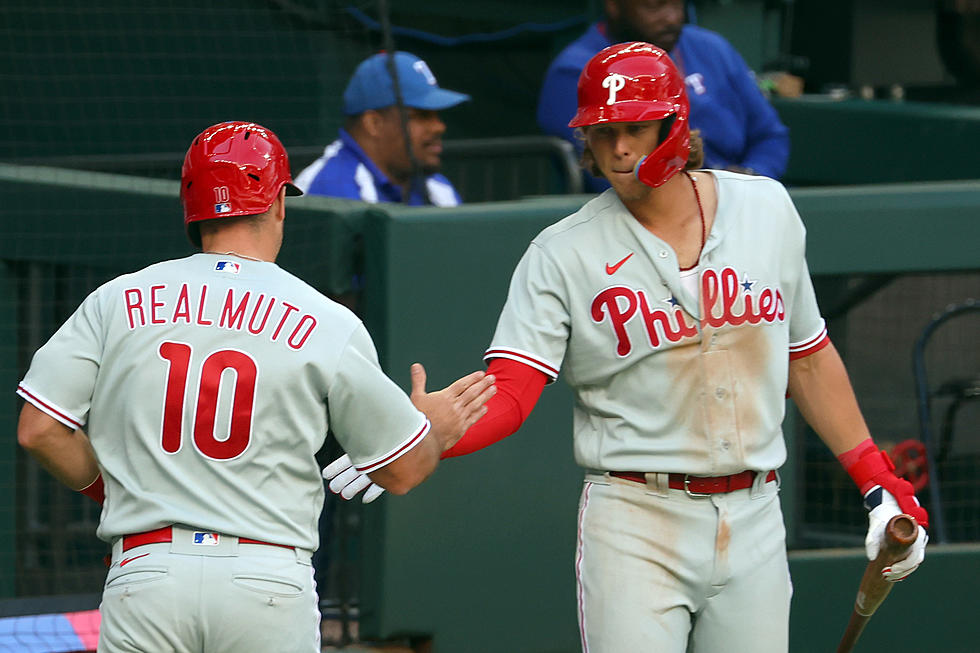 NLCS Game 4: Lineup for Phillies vs D-Backs
Getty Images
The Phillies and D-Backs return to Chase Field for Friday's Game 4.
Cristopher Sánchez is set to take the mound for Philadelphia against Arizona opener Joe Mantiply, for Game 4 of the National League Championship Series. Sanchez had a 2.08 ERA in five road starts this season (3.93 ERA in 13 home starts this year).
The Phillies lineup is standard to what they've relied upon in their postseason games against right thus far.
Alex Bohm remains in the cleanup spot with a left-hander on the mound, with Bryce Harper staying in the No. 3 spot. the team generally flipped those two against a southpaw, but will leave them there with a opener going for Arizona. Brandon Marsh gets the start in left field and hits eighth, John Rojas remains in center and in the No. 9 spot in the batting order.
The D-Backs' lineup is the same lineup they went with for their Game 3 win, with Ketel Marte in the leadoff spot.
Marte has been red hot for the Diamondbacks in this series going 6-for-13 (.462). All other D-backs hitters are 11-for-82 (.134) this series. Per ESPN Stats and Info, Marte has six of his team's 17 hits in the NLCS (35%). That's tied for the 5th-highest percentage all-time through 3 games of a playoff series.
Coverage of the game is being carried on 97.3 ESPN. First pitch is set for 8:07 p.m., with the pregame show starting at 7:30.
Where to watch Phillies Playoff games during Red October in Atlantic and Cape May Counties
The Phillies are back in the MLB Playoffs for the second straight year and you want to cheer on your team with your fellow Philly Fans! Here are places in Atlantic and Cape May Counties you can watch the game at
Gallery Credit: Josh Hennig/Townsquare Media