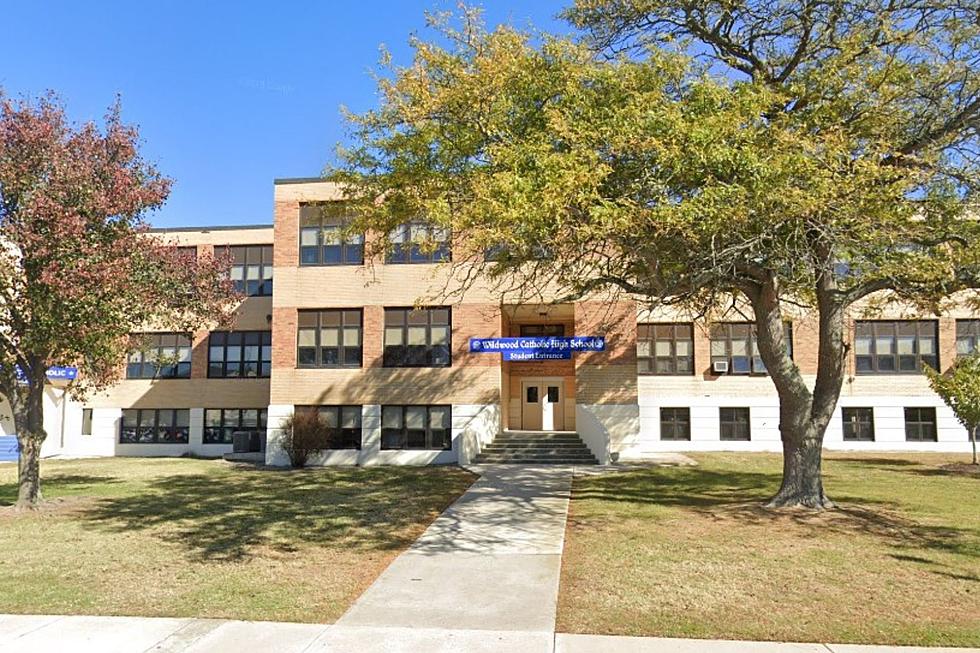 North Wildwood, NJ Catholic School receives major donation
Google Maps
In the aftermath of the Camden Catholic Diocese cutting off funding for schools like Wildwood Catholic Academy and Saint Joseph's of Hammonton, these schools depend on fundraising and charitable donations for operational costs.  A North Wildwood woman's generosity will go a long way for the Catholic School located on 16th Street.
Regina "Jeanne" Williams was born in Philadelphia and lived in North Wildwood for many years, she passed away on May 18th but left something for posterity.  Williams was known as a long-time supporter of Wilwood Catholic Academy and she made a $5 Million Bequest to the school.  The stipulation of her bequest is that it be used exclusively for need-based and academic scholarship awards, which allows Wildwood Catholic to help more families to have a different choice for education.
Principal Joseph Cray told the Cape May County Herald that after the school was notified of Williams' bequest that there will be a board of people elected to manage the scholarship fund and execute Williams' wishes.
Wildwood Catholic Academy will be celebrating their 75th anniversary the next school year and that is a big deal considering they are one of the few Catholic Schools still operating in the region. The fallout of schools closing like Sacred Heart High School in Vineland (2013), Saint Augustine School in Ocean City (2008), and Saint Raymond's School in the Villas (2007) has left Wildwood Catholic Academy standing as one of the few institutions still standing that offers academic and religious studies.
When I was younger, there used to be numerous Catholic and Christian schools open that parents could send their kids to as an alternative to the Public School system. But most of the schools that we remember growing up in the 1990s and 2000s are all gone, which is sad to see.  Hopefully, we will see Wildwood Catholic Academy celebrate a 100-year anniversary in the future.
Most Accomplished South Jersey Male Athletes From Each High School