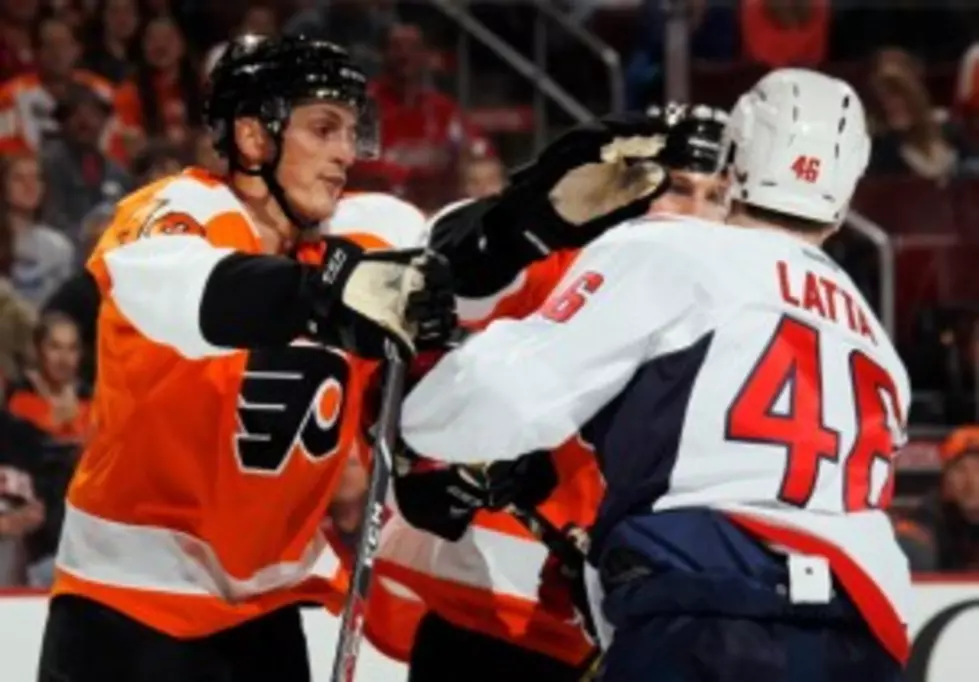 On the Ice with Isaac: An Ugly Night for the Flyers in Loss to Caps
Vincent Lecavalier sustained facial injuries during Friday's contest. (Photo by Bruce Bennett/Getty Images)
PHILADELPHIA — By the time the Flyers were down half a dozen goals, the boos that rained down from fans who hadn't gone home yet were accompanied by a chant that recurred until the final buzzer sounded.
General manager Paul Holmgren sat in his suite staring blankly at the ice during the Flyers' 7-0 shellacking at the hands of the Washington Capitals.
"If I was sitting in the stands, I'm not sure if I'd be chanting, but I might be thinking the same thing," Holmgren said. "It's part of the business."
Making matters worse, Steve Downie, whom the Flyers acquired Thursday to "stir the pot," as Holmgren said, was taken to Pennsylvania Hospital for further tests and observation after he was concussed in a second-period fight.
The chant, the concussion and a line brawl in the third period that injured Vinny Lecavalier were the lasting impressions on what Holmgren called an "embarrassing" night.
Recent problems for the Flyers were turnovers in the third period. Friday night, they didn't wait that long.
After getting the first seven shots of the game, the Flyers found a way to drop behind instead of charge ahead.