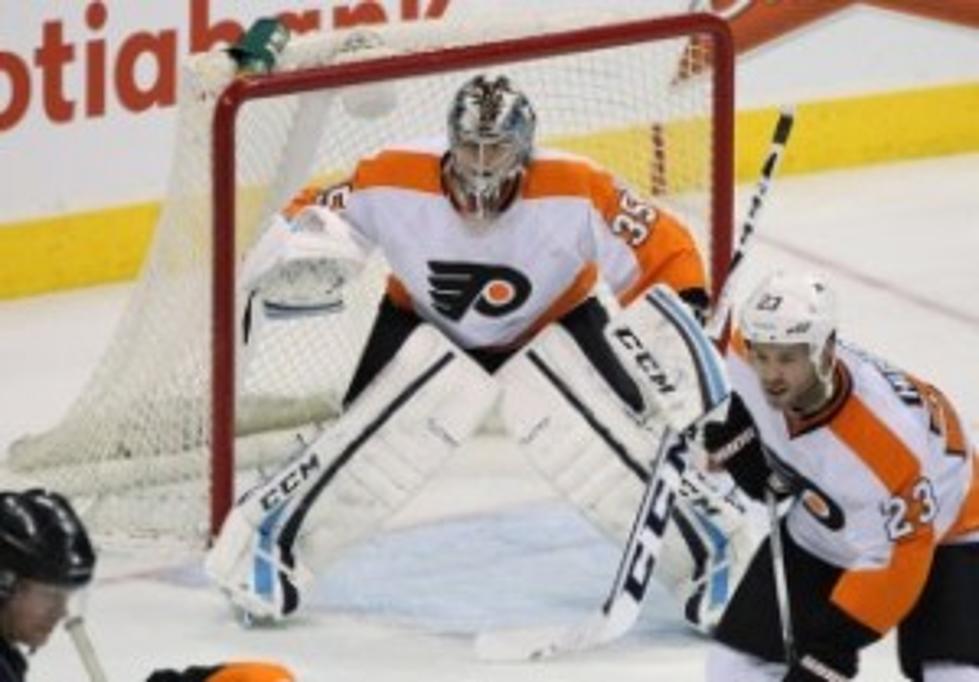 On the Ice With Isaac: No Goalie Carousel This Time, Scott Laughton and Refs
Steve Mason is Philadelphia's starting goaltender tonight. (Photo: prohockeytalk.nbcsports.com)
VOORHEES – Like many youngsters between the pipes, Steve Mason grew up idolizing New Jersey Devils goalie Martin Brodeur.
There were never any goalie carousels with Brodeur, a future Hall of Famer. He was "a real strong force back there" and was always the backbone of the Devils' playoff teams of the 1990s, Mason said.
So when Mason watched from afar in 2010, a year removed from his only other playoff season, the Flyers' situation looked strange. They limped into the playoffs and went back and forth with goalies Brian Boucher and Michael Leighton.
In 2011 it was the same thing, only the goalie changes were rarely a product of injury.
"Every year is a different story, and they were going through injuries," said Steve Mason, who will start tonight in Game 4. "I'm not sure if guys were playing up to par, but you don't really focused on what's happened in the past much."
Translation: This isn't 2010 or 2011.
Mason hasn't started a game since April 12 and saw a little more than seven minutes in Game 3. He deemed himself healthy enough to play Tuesday after the morning skate, by which time Ray Emery had already been named the starter.
Emery allowed four goals on 20 shots in Game 3 before getting pulled.
Now, this is Mason's series. Barring further injury, there won't be the same back-and-forth shuffling in the crease that there was four years ago in the playoffs.