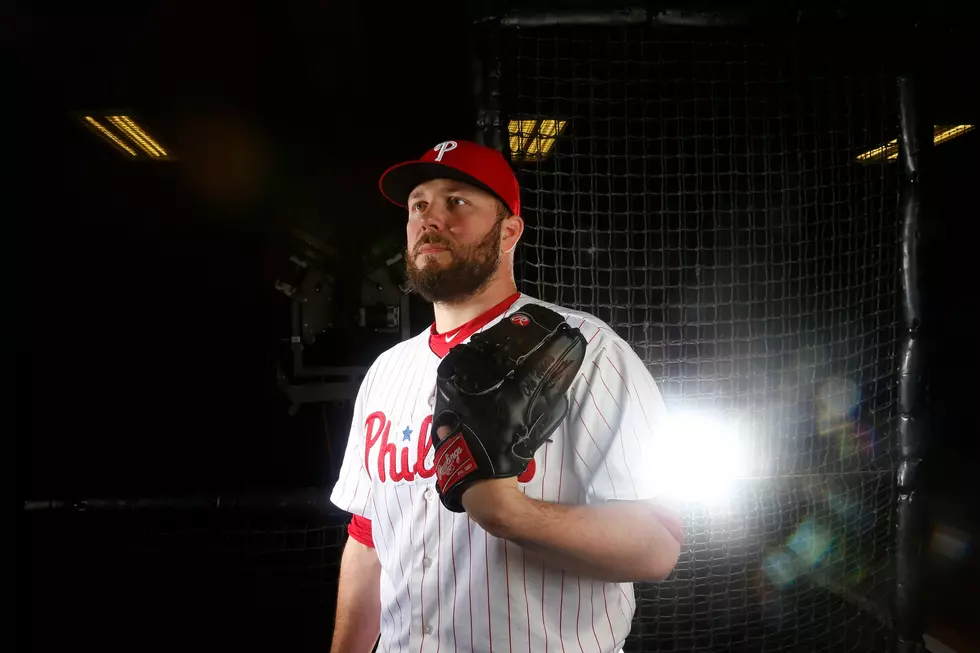 Phillies Activate Tommy Hunter from 10-Day DL
Tommy Hunter has been activated from the disabled list. (Brian Blanco/Getty Images)
The Philadelphia Phillies have activated relief pitcher Tommy Hunter from the 10-day disabled list after missing the first three weeks of the season because of a strained right hamstring.
He should help out in the back-end of the Phillies bullpen, pitching in the seventh and eighth innings in front of closer Hector Neris.
Hunter suffered the hamstring strain near the end of camp. Hunter pitched in just 4.1 innings this spring, giving up six hits and four runs in five games.
He's coming off a solid 2017 season, when he posted a 2.61 ERA, 0.97 WHIP, and 64/14 K/BB ratio over 58 2/3 innings with the Rays.
Milner appeared in 10 games, with a 7.7 1ERA and 1.93 WHIP this season.