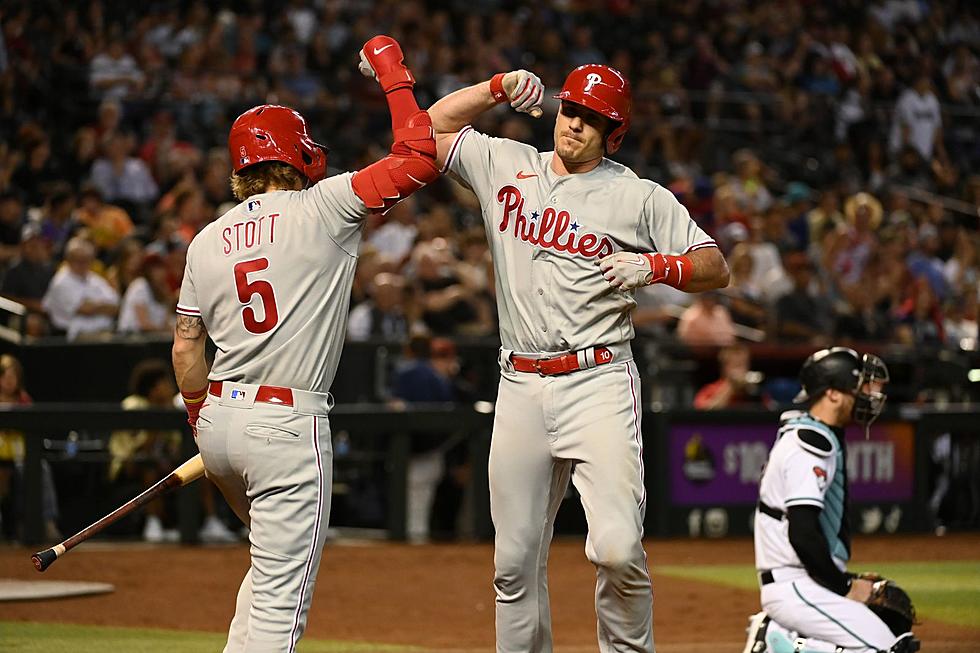 Phillies finally finding their Groove in the month of June
(Photo by Norm Hall/Getty Images)
The Philadelphia Phillies seem to really love the month of June; For the second straight year, the Phillies are playing better in the month of June compared to how they started the season.  Last year the Phillies went 19-8 in the month of June and this year seems to be headed in the same direction with a 10-4 record so far.  The reasons are clear: They're finally getting good starting pitching and the offense has finally awakened from their slumber.  In Ranger Suarez's last four starts, he has a 1.35 ERA with 22 strikeouts and only seven walks in 26.2 Innings Pitched.  Also, Taijuan Walker has been pitching great in his last five starts, showcasing a 1.93 ERA and a Batting Average Against of .188 in 28 Innings Pitched.  Now let's talk about the offense, scoring 39 runs in the last five games and for the month of June the Phillies are averaging 5.7 Runs Per Game.  They are firing on all cylinders and it's fun to watch this version of the Phillies play at the level we expected them to before the season started!
The champions were crowned in both the NBA and NHL; Now that Nikola Jokic and his Nuggets won their first NBA Title, what does the future look like for the Sixers?  The Las Vegas Golden Knights won the Stanley Cup in their sixth year of existence, so what does that mean for the Flyers Rebuild?  The Eagles have a month before they return to practice for the 2023 season and we will talk about it ALL this weekend in The Locker Room with Billy Schweim.
On Saturday's show, Mike Carlin joins me in the studio as we talk about all the hot topics of the sports week.  The Phillies are playing great, the Sixers offseason question, anticipation for the Eagles season, and the Flyers Rebuild are all in the news.  In Hour Two it's The Beach Patrol Report brought to you by McCann Realtors of Sea Isle City and the Ocean City Beach Patrol Lifeguard Alumni Association.  This week we will hear from the newly promoted Chief of the Ocean City Beach Patrol Eric Becker. Becker will tell us what's on tap in OC for his patrol this summer. 
On Sunday's show, Yhe Locker Room Youth Movement is in studio with Producer Danny Ryan and The Intern Andrew Leeds back in the studio with me.  We will review the week in sports and then every Sunday we go "On the Mound" with Tommy Greene brought to you by the John R. Elliott Hero Campaign for Designated Drivers. Tommy talks the Phillies winning  10 of their last 14 games! 
All that and more this weekend in The Locker Room with Billy Schweim heard every Saturday and Sunday from 10 am to Noon on 97.3 ESPN Radio South Jersey! 
Learn about Cape May County's Breweries (Alphabetical Order)