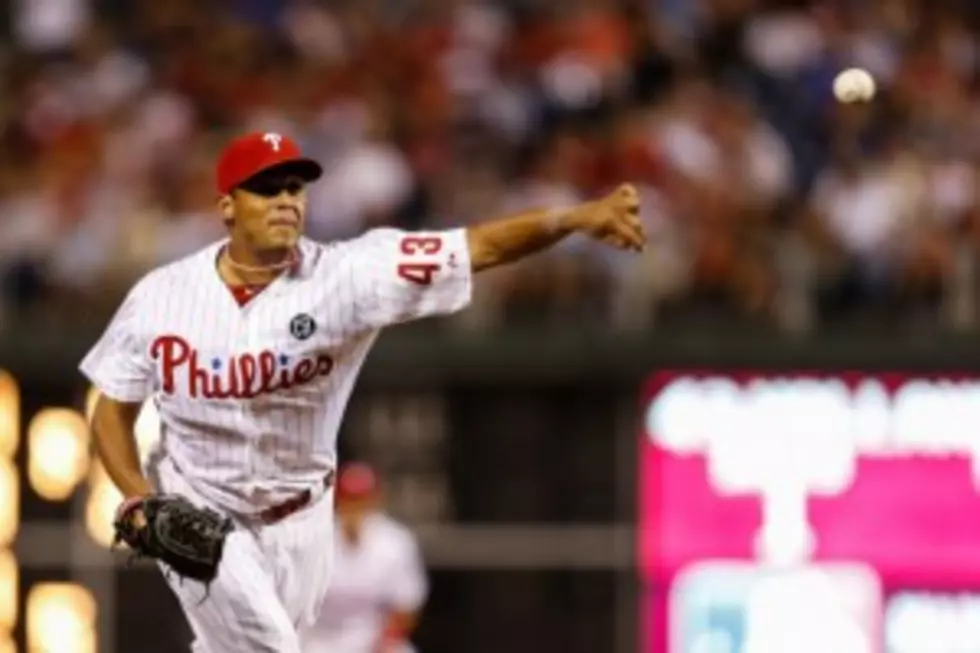 Phillies Pitcher Mario Hollands Diagnosed with Flexor Strain
Mario Hollands has been diagnosed with a common flexor tendon strain. (Photo by Brian Garfinkel/Getty Images)
The battle in the Phillies' bullpen may have lost a man, but not in a way the Phillies were hoping for.
Mario Hollands has been diagnosed with a common flexor tendon strain, the team announced Sunday. Hollands, 26, will be evaluated and his MRI findings will be reviewed before the team determines the next step for him, the injury is the same injury that Cliff Lee is suffering from.
Hollands has been dealing with soreness in his pitching elbow in recent days and will be shut down for the time being.
The lefty entered Spring training with a pretty good chance of winning a bullpen spot, but was not having a very good strong spring training, posting an 11.81 ERA and a 2.06 WHIP in five games, giving up 10 hits in 5.1 innings pitched.  He made his MLB debut last year pitching in 50 games with Philadelphia last year, going 2-2 with a 3.88 ERA.
The Phillies also have an excess of players battling for spots in the starting rotation like Miguel Alfredo Gonzalez, David Buchanan, or Kevin Slowey who could take a role in the Phillies bullpen is they miss out on a starting rotation spot.