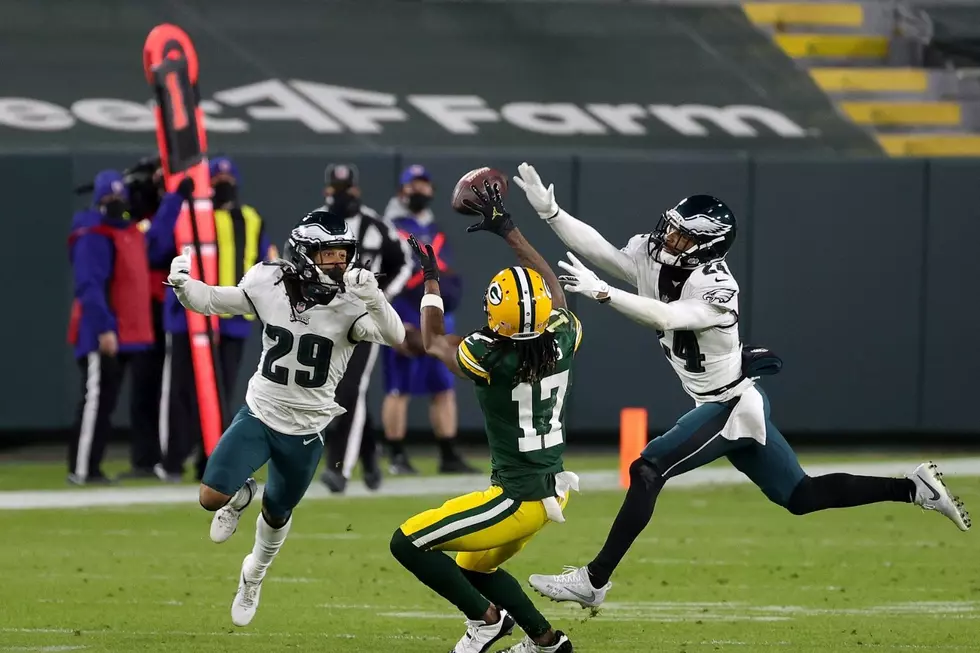 Post-Draft Eagles' Options at Corner Remains Thin
(Photo by Stacy Revere/Getty Images)
The Philadelphia Eagles used six of their nine picks on the defensive side of the ball in the 2021 NFL Draft over the weekend.
Just one of those six picks were used to take a cornerback. With their fourth-round selection, the Eagles grabbed Texas Tech corner Zech McPhearson.
"A big focus was on the defensive side not because we woke up and said let's just draft defense, it was because of how the board fell," Eagles Executive Vice President/General Manager Howie Roseman explained on Saturday. 
While adding a corner was a top need for the team, adding one for the sake of adding one was not a top priority for Howie Roseman and the Eagles front office.
"Towards the end of the third round, we saw another player sticking on our board and that was Zech McPhearson," Roseman explained. "We thought about going back up, because we had Zech McPhearson right there. We wanted to get him because of the player he was, not because he was a corner and we needed a corner."
The jury's still out as to what general manager Howie Roseman and the front office have planned regarding the cornerback spot. However for a team that really lacks depth opposite from Darius Slay, it's still an important position to address.
As it stands currently, Slay projects to be the team's cornerback, with Avonte Maddox, Craig James, Kevon Seymour, Jameson Houston, Michael Jacquet and now McPhearson battling for time on the outside opposite Slay.
Maddox started on the outside last season and struggled and will likely move back inside to play the slot. Jacquet is a bigger corner who flashed some ability in 2020 with 17 tackles and a sack, Seymour appeared in two games last season after being out of the league for three season and Arnold
Based on how the Eagles' draft board was set up and the available talent at corner when it was their turn to make a selection, Roseman and Co. felt other positions had more talent, even if it wasn't the biggest need.
While Philadelphia decided against using one of its top three draft picks on a cornerback, the Eagles didn't see much of a difference between the players in round two and three and McPhearson, who they landed in round four.
"I think that when you look at the traits that he has and some of the guys that went there, he's got the ability to play inside or out," Roseman said.  "Andy talks about his ability to take away the ball and the ball skills that he has and the competitiveness he has. And certainly, great football character."
The Eagles probably don't want to have a fourth-round pick at the top of their depth chart, which is why adding a proven NFL corner through free agency or a trade is much more likely at this stage of the offseason.
"I know in 2017 that we needed a corner too. And we got to August and we had a preseason game in Green Bay, Wisconsin and we made a trade with the Buffalo Bills and got a corner that helped us win a Super Bowl," Roseman said. 
That trade was for Ronald Darby, who stared and helped the Eagles win a Super Bowl.
The cornerback pool isn't deep, but there are still a few names that could potentially make the cut in Jonathan Gannon's defense.
Steven Nelson, Bashaud Breeland, Gareon Conley and Richard Sherman might fit the mold of guys who can start opposite Darius Slay and teach McPhearson in the process.
12 Animals That Are Illegal to Own as Pets in New Jersey