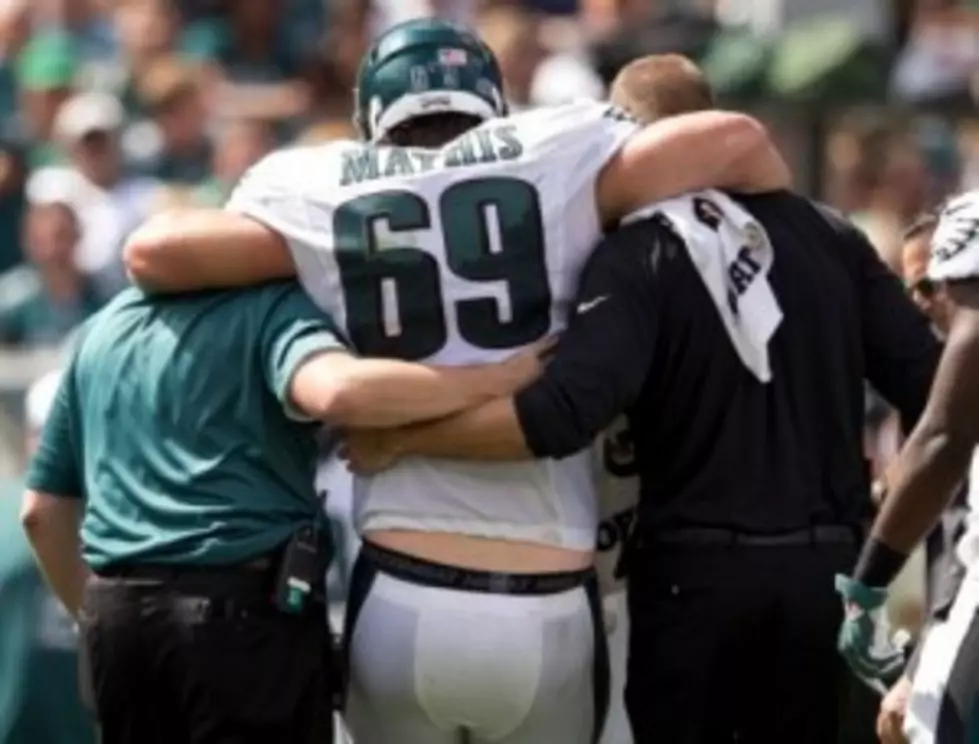 Report: Eagles Could Release Evan Mathis
CSN Philly's Geoff Mosher reports the Eagles may release LG Evan Mathis if they can't trade him. (Photo by Mitchell Leff/Getty Images)
The Eagles could soon be in the market for two new starting guards.
Earlier this off season, the team cut ties with long time guard Todd Herremans, who signed with the Indianapolis Colts, and now could do the same with Evan Mathis.
According to USA Today's NFL reporter Jim Corbett,  Drew Rosenhaus, the agent for Mathis is "looking for a team fit" for Mathis at the NFL owners' meetings.
(CSN Philly's Eagles Insider Geoff Mosher joined The Sports Bash to discuss Evan Mathis and all the Eagles news)
If the Eagles move Mathis they could use Allen Barbre at one of the guard spots, and most likely fill the other spot with a middle-tier free agent or via the draft.
Mathis has two years left on his five-year, $25 million contract he signed in 2012, but has out preformed his deal and has been looking for more money to match his production. The left guard has been of the top guards in football the past few season, but missed seven games in 2014 with a sprained ankle.