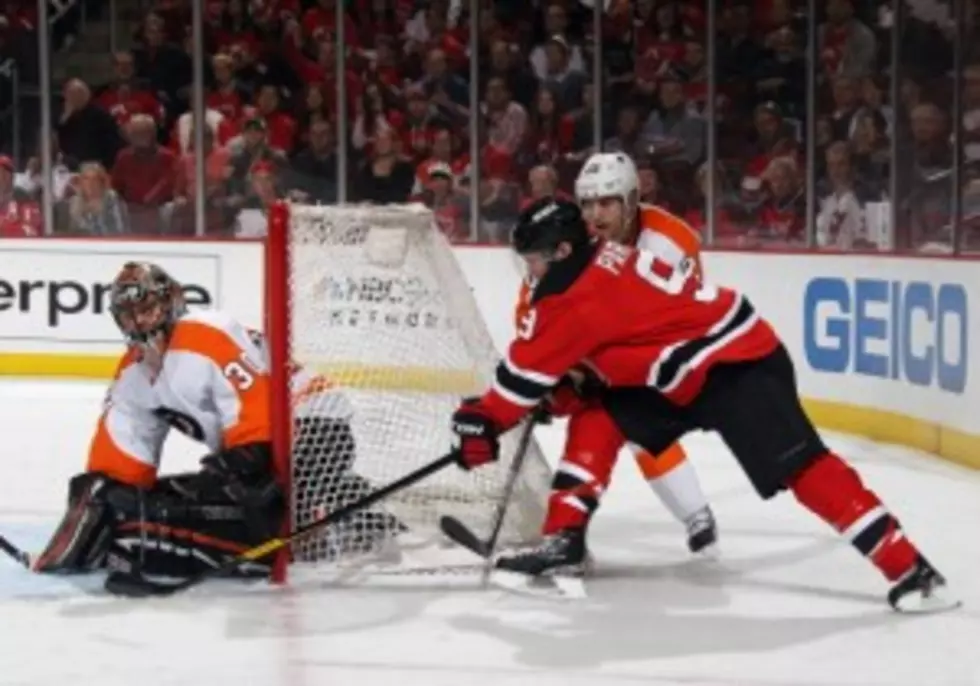 REPORT: Flyers Will Pursue Zach Parise
What's the best way to mitigate the pain of an LA Kings Stanley Cup win? The angst of knowing it was championed by Mike Richards and Jeff Carter? The urge to overreact by throwing cash at a wall and seeing what sticks?!?
Why, dump a ton of money into upcoming unrestricted free agent Zach Parise, of course!!!
"The Flyers will be among numerous teams interested in talking with New Jersey star left winger Zach Parise when he becomes an unrestricted free agent on July 1.
"Understandably, Parise was in no mood to address his status after the Kings won the Stanley Cup by blasting his Devils, 6-1, on Monday.
"'I'm not talking about that,' he told reporters in Los Angeles.
"Parise had just one goal in the Finals; the Devils want to re-sign him."
From the same author, this 140-character, late-Monday musing:
And, yeah, that makes for (potentially) the Second Signing Of Bryzgalov.
Though, at 28 and with seven years of league service Parise is still (relatively) young and (only slightly) worn. Did miss all but 13 games two years ago with a (not-so-Sean Livingston) knee injury, and seemed to twerk his ankle in Game 4 of the Finals. (On the first): His bounce-back year hushed any doubts about his longevity. (On the second): Parise insisted he was fine.
Those hiccups aside, Parise's been nothing if not stellar: averaged 32 goals, 36 assists and a plus-10 in seven years with New Jersey. Which, yeah, means he was basically to them what a Mike Richards-Jeff Carter puree was to Philadelphia.
To that end, if the Flyers are reaching for the sake of a reach, please. Spare us.
Don't think the city can handle anymore unfulfilled promises. Really.