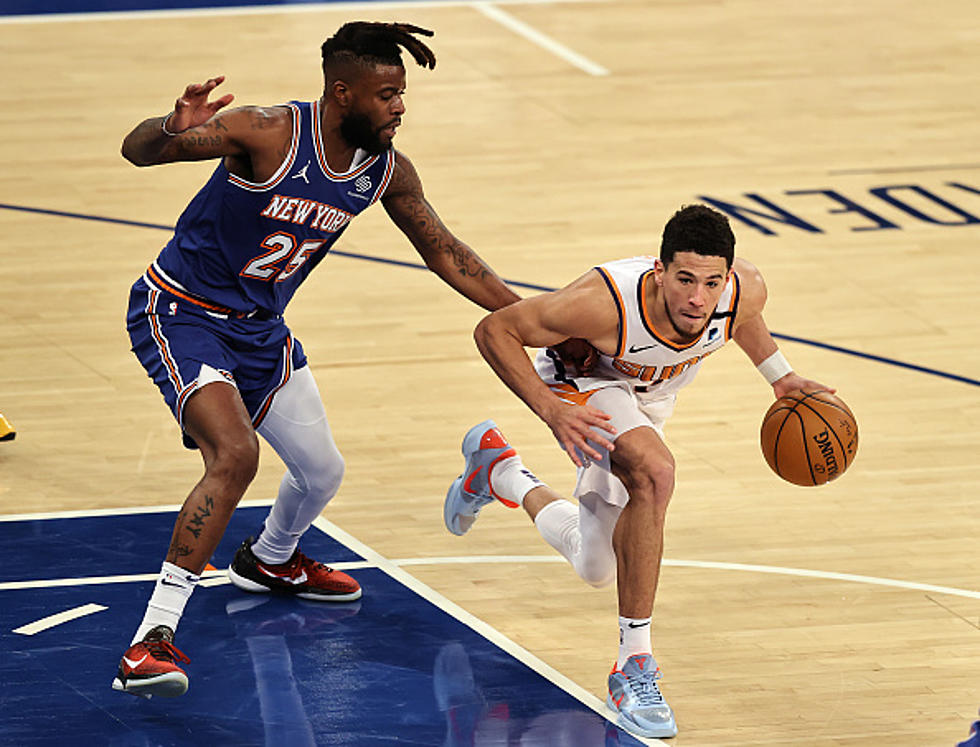 Report: Sixers Have Interest in Knicks Swingman
Getty Images
The Sixers are obviously looking to make some moves and additions to the roster this offseason.
While moving Ben Simmons is a possibility, there are other ways to improve the team around Joel Embiid. Don't expect the team to move Simmons unless Daryl Morey think it will make the team better, not different.
One way to make the team better is to add more shooting and according to Marc Berman of the New York Post, the Sixers have interest in Knicks swingman, Reggie Bullock.
According to an NBA source, two Atlantic Division squads, the Celtics and 76ers, have interest in Knicks swingman Reggie Bullock, who started all season at either shooting guard or small forward.
Bullock averaged 10.9 points, 3.4 rebounds, 1.5 assists, hitting 41% of his 3-pointers per in 30 minutes per game.
The 29-year old would be a nice addition to the rotation, but would hardly be a No. 2 scorer behind Joel Embiid. The team could target him as a replacement for Danny Green if he leaves in free agency or if the team doesn't bring back Furkan Korkmaz.
NBA free agency begins on August 2nd.
10 of the Best Mac and Cheeses We Know of in South Jersey
When celebrating National Mac and Cheese Day, these are 10 of the most mouthwatering options South Jersey has to offer!