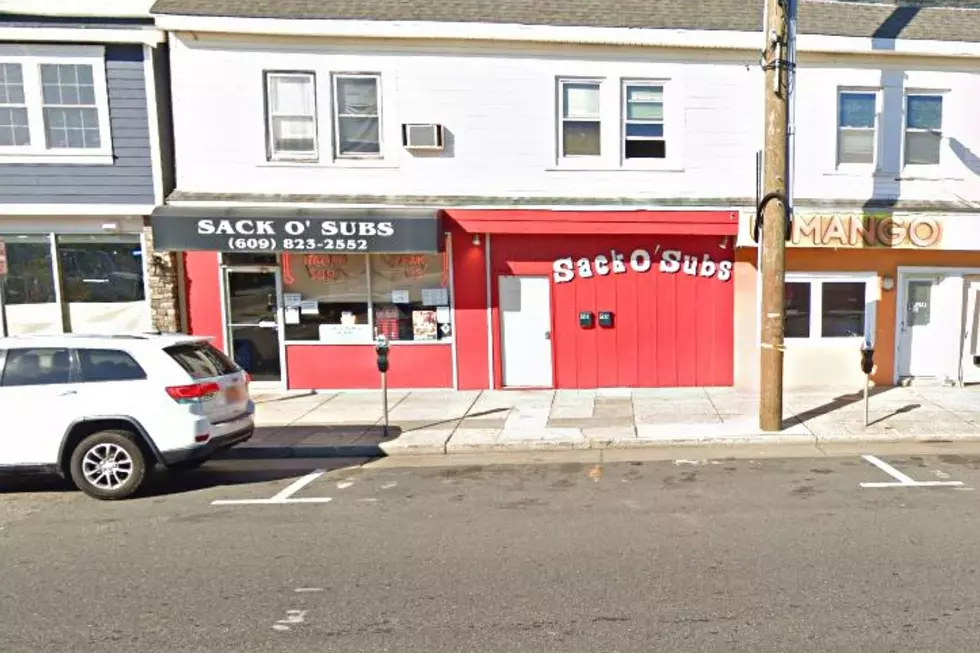 Sack O'Subs in Ventnor, NJ, has plans to open at new location
Google Maps
A Ventnor institution is set to open back up in the city it once called home, dating back to 1969.
After a fire that damaged the original Sack O'Subs in Ventnor back on June 18, 2022, the iconic sandwich shop is set to call the island home once again.
While there is no official date, Sack O'Subs will be opening at 5223 Ventnor Ave. In Ventnor, which is the current site of Mr. Gordo's Taqueria. The original Sack O'Subs was located next door at 5217 Ventnor Ave.
Read More Local: Actress Megan Fox stops by Healthy Hippo in Ventnor
With Sack O'Subs taking over the Mr. Gordo's site, they will be closed for the fall, with hopes to open an expanded location at their new address, right next door to Sack O'Subs for the summer of 2024.
Here is the message posted from the Sack O'Subs Absecon Facebook account:
Anthony Sacco is the new owner and operator of the Ventnor location. He is the grandson of the original owner, Fuzzy Sacco, and son of Ocean City proprietor Al Sacco. He has been running the Absecon location since 2014. Sacco purchased the store from the previous owener Fred Spitalnick back in 2022, right before the fire.
I worked for the Sacco family for many years in the original Ventnor location.
When the new Sack O'Subs opens, I'll have a cheesesteak with extra mixed cheese!
Sack O' Subs has six locations with Ventnor returning, with one in Absecon, EHT, Bally's Casino, and two in Ocean City.
25 Atlantic County Burgers You Have to Try!