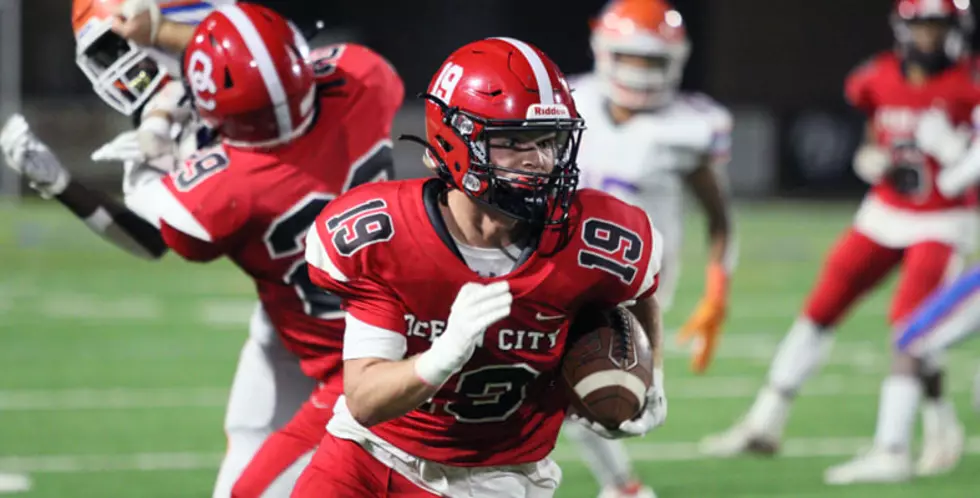 Schedule Announced for NJSIAA Football 'Pod' Games
(Glory Days photo/Sully)
The schedule for post-season football games was announced today, a couple of days before the expected date. And there are some interesting games involving Cape-Atlantic League schools.
Instead of a couple dozen of the four-team competitions – called PODs – the schedule has just four PODs and a large schedule of additional games.
One POD has undefeated Cherokee seeded No. 1, the winner of tomorrow's St. Augustine-Holy Spirit game at No. 2, Williamstown No. 3 and undefeated Lenape No. 4. On Friday, Nov. 13, the Prep-Spirit winner will host Williamstown. Lenape will play at Cherokee on Sunday, Nov. 15 because Lenape is currently under a COVID lockdown. The winners and losers will play on Nov. 20.
The loser of tomorrow's Prep-Spirit game will become the No. 1 seed in another POD and will host Hammonton on Nov. 13. In the other game, Nottingham will be at Camden. The winners and losers will play on Nov. 20.
Undefeated Ocean City is also in a POD. The Raiders will travel to Burlington to face undefeated Burlington Township on Nov. 13. The other two teams are undefeated Winslow Township and St. Joseph Academy. The winners and losers will play on Nov. 20. If OCHS and Winslow are matched up on Nov. 20 in would be in Winslow Township. If the Raiders get St. Joe on Nov. 20 it would be at Carey Stadium,
There are a bunch of other games involving CAL teams.
KEEP READING: Greater Atlantic City Area Athletes Who Played Games In NFL