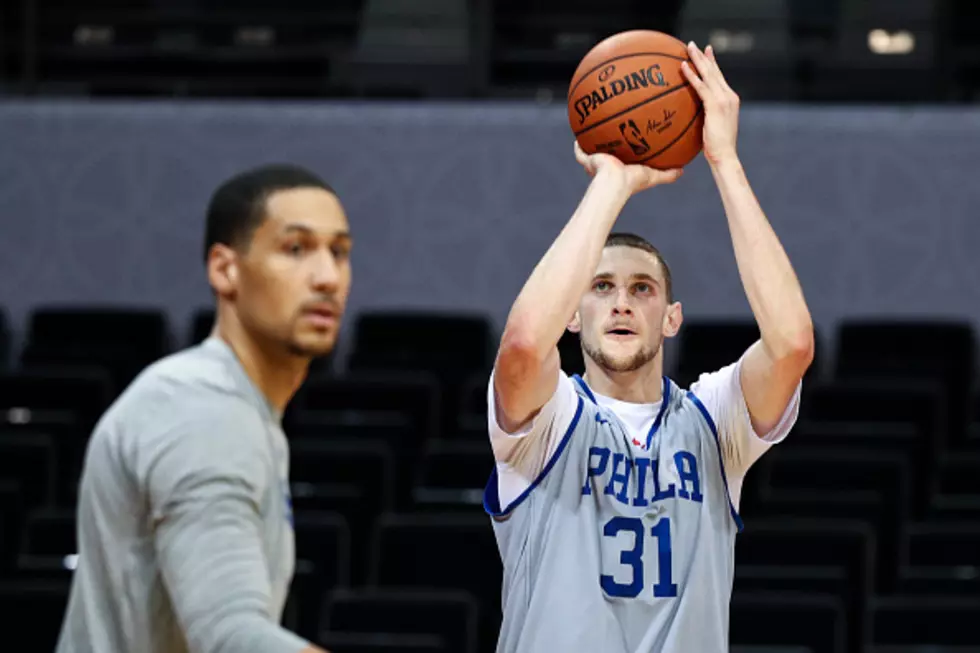 Sixers Approach Opening Night Short-Handed
Getty Images
The Philadelphia 76ers open up their 2018-19 campaign on Tuesday night against the Boston Celtics. After posting a 3-1 record during the preseason, all slates are wiped clean as a new year is upon us. Over the offseason, the Sixers came out of their star hunt with some role players instead, but they will be without some important reserves heading into Tuesday's opener.
Here's a look at the current injury scenario for the Sixers:
Jerryd Bayless (out): Although no fans really care about Bayless, the veteran guard had earned some preseason minutes after impressing Brett Brown in training camp and practices. Bayless sprained his knee during a practice on September 30 and he was to be checked back in on in 3-4 weeks by the medical staff. If Bayless misses just the minimum amount of time, he could return for the Sixers' fourth game in Detroit on October 23.
Wilson Chandler (out): Acquired over the summer from the Nuggets, Chandler was set to be one of the first guys off the bench for the Sixers. Unfortunately, he suffered a hamstring injury in the first preseason game and is still "a ways away" from returning, according to Brett Brown. Initially, Chandler was supposed to be re-evaluated 2-3 weeks after the injury, but that doesn't seem to be indicative of a timetable for return.
Mike Muscala (doubtful): Muscala is doubtful for Tuesday's game after suffering a right ankle sprain during practice last week. With Wilson Chandler already out, Muscala was in line for extended minutes, but it now looks like Brett Brown will have to be creative and work with some small-ball lineups in Boston. Brett Brown illuded to who could benefit from Muscala's absence and it isn't a big man:
"When you start looking at the rotation, you can see that Muscala's vacancy opens up minutes," Brown told NBC Sports Philadelphia. "T.J. (McConnell) is the most likely candidate to come in there and fill some of that void. You see how I'm excited to continue to play Landry Shamet. I will continue to do that."
Dario Saric (in): Dario wasn't mentioned with an injury after practice on Saturday, but it is worth noting that he sat out the Sixers' final preseason game with back soreness. It's likely just due to a lot of basketball activity between the FIBS Qualifiers, training camp and preseason. He's had just over a week to rest up for the opener and his preseason stats weren't great, so hopefully the back ailment is gone and he returns to form.
Ben Simmons (probable): Not too much to be concerned about here. Simmons missed practice on Saturday with neck tightness. He told the media he slept in an awkward position. It would be shocking if that keeps the Sixers floor general sidelined against the Celtics.
Brandon Apter is a Sixers contributor to 97.3 ESPN. Follow him on Twitter @bapter23.