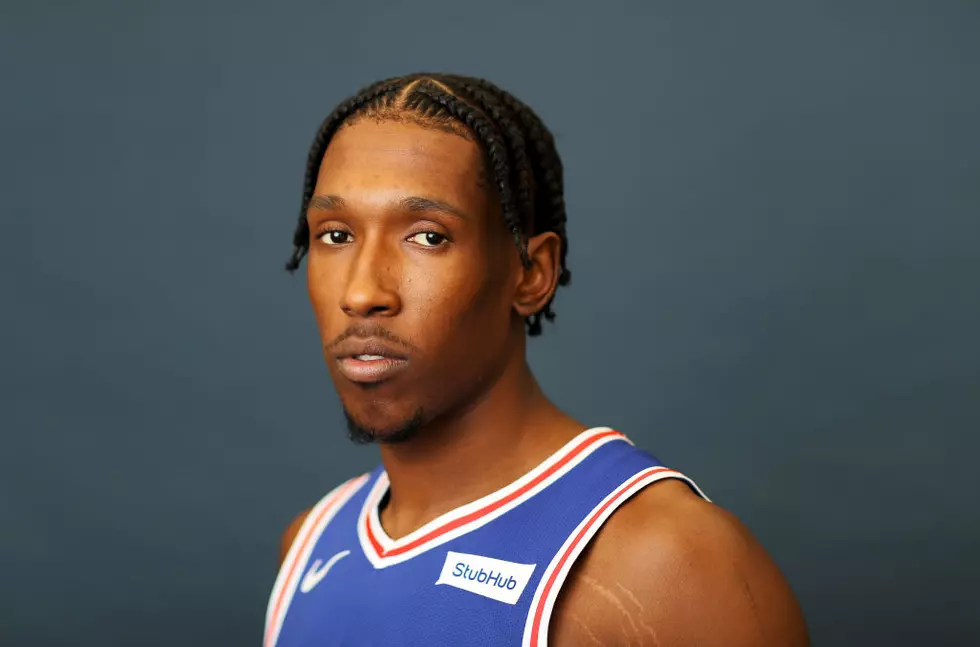 Sixers' Brett Brown: Josh Richardson Is "Built for Philly"
Elsa, Getty Images
PHILADELPHIA, PA (973espn.com) -- Sometimes, new players take a while to fit in with their team. And when they do eventually fit, the 'honeymoon' phase could typically be short-lived. The Philadelphia 76ers have had their fair share of experiences with this on both sides.
This year, there are tons of new faces within the organization. Two of them happen to be within the starting lineup. One player happens to be the former Boston Celtics big man, Al Horford. The other? Former Miami Heat guard, Josh Richardson.
Being that Horford is an established NBA veteran, the Sixers and their fans knew what kind of personality/talent they were getting with him. When it came to Josh Richardson, though, not many within Philly really knew who they were getting in exchange for the beloved playoff hero, Jimmy Butler.
So far, Josh Richardson has fit in like he's been here his entire career. He teased his 'Philly-like' mentality over the offseason, and now his head coach, Brett Brown, is beginning to do the same. After having Richardson around for a couple of weeks, and a few preseason games, nobody is more excited about Richardson than Brett Brown.
On Tuesday, before the Sixers' second home preseason game, Brown discussed Richardson's time and impact, so far on the court and within the Sixers locker room. "He just, he plays with a charisma," Brown said on Tuesday hours before the game.
"He plays with a personality, [and] he's got a bounce. Then, you come back to the bench and the locker room, and he's good people. It's a powerful package. I said it before and I'll say it again, Philadelphia is going to love him. He is so built for Philly. He plays hard; he's got no backdown, [and] he's got swagger. I think he's just a really important piece to what we are doing."
Brett Brown isn't the only person within the Sixers locker room to rave about the young veteran. After last Friday's matchup against the Charlotte Hornets, Sixers' guard Ben Simmons mentioned that he "loves playing with" Richardson. As the young duo has formed a solid on and off-court chemistry over the last few weeks, their 2019-2020 debut together is undoubtedly something to look forward to next week against Boston.
Justin Grasso covers the Philadelphia 76ers for South Jersey's 97.3 ESPN. You can follow Justin on Twitter: @JGrasso_