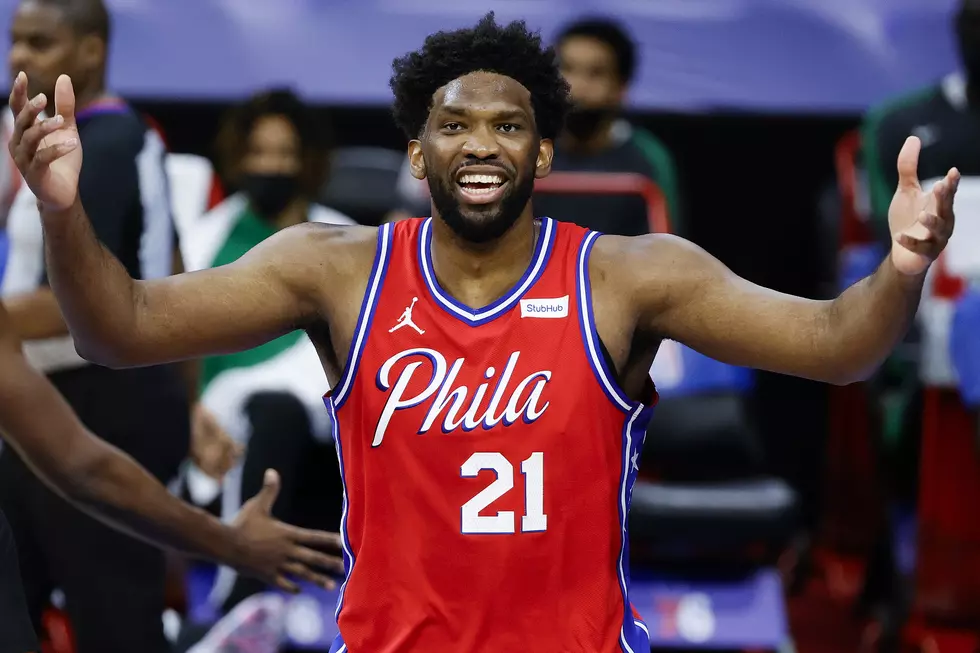 Sixers' Game One of First round Set for Sunday
(Tim Nwachukwu, Getty Images)
The Philadelphia Sixers will open their first-round playoff series Sunday at the Wells Fargo Center, the NBA announced Tuesday.
Philadelphia will face either Indiana who defeated Charlotte on Tuesday night or the loser of the Washington/Boston game, which is later on Tuesday night.
The winner of tonight's game between the Celtics and Wizards will face Brooklyn on Saturday as the No. 7 seed.
That game is set for Thursday night at 8 p.m. on 97.3 ESPN.
Times for Game 1 in Philadelphia will likely be made once the NBA has a better picture of the first-round matchups.
Because the Knicks, Lakers and Warriors all could be playing on Sunday, the Sixers could be playing in an early game against a yet to be determined opponent.
The networks would love to have the New York market, which hasn't appeared in the NBA playoffs since the 2012-2013 season. They would also love having LeBron James and Lakers and Steph Curry and the Warriors who will be either the No. 7 or 8 seed.
One matchup that could be enticing for the television networks would be the Sixers and Celtics, who have a ton of history in the playoffs, including last season when Boston swept Philadelphia in the bubble.
This season the Sixers were 3-0 against Boston, 2-1 against Indiana and 3-0 against Washington.
Remember you can listen to all the Sixers playoff action on 97.3 ESPN with the voice of the Sixers Tom McGinnis.
Sixers Head Coaches With Most Wins In Franchise History