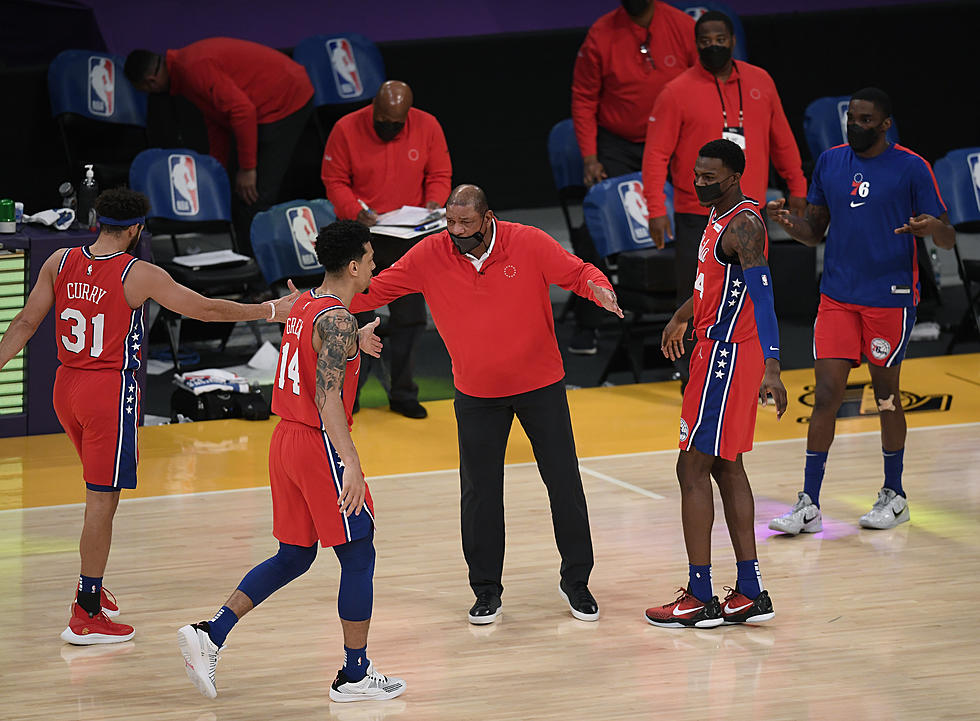 Sixers Look to End Road Trip on High Note vs. Cavs
Harry How, Getty Images
The Sixers will be in action on Thursday night for the final game of their season-long road trip. They will be looking to get back to their winning ways after dropping their previous two matchups.
Their final pitstop on this trip will be in Cleveland for a matchup against Collin Sexton and the Cavaliers. This Cavs team has given the Sixers some trouble this season, winning both of the previous two matchups.
When these teams met to start the season, the Cavs would hand the Sixers their first loss of the season in a 118-94 blowout. The Sixers would look for revenge when they faced off again in February but would drop the game in overtime.
Facing off against a team that has had your number might not be the best scenario during a two-game losing streak, but it could be just what this team needs. The lack of energy has been apparent as this road trip continues to drag on, and a matchup like this could be the jolt of energy that they need to finish strong.
After Tuesday's loss to the Nuggets, Ben Simmons would talk a little bit about this upcoming matchup. Saying that the team is looking forward to playing them because they have had their number this season. He would also go on to say he feels the Sixers are the better team, and they will be looking to prove that on Thursday night.
This is just the kind of game to end a road trip on a high note. The Cavaliers are not looking to compete at this point in the season, and the Sixers need to take advantage of that. Playing down to the opponent has hurt the Sixers, especially in this matchup. They need to focus on coming in and taking care of business.
Despite being without Joel Embiid, the Sixers have a chance to walk away with a winning record on this trip. A win over the Cavs would put the Sixers at 4-2 throughout this season-long trip.
Matchup notes: 
Collin Sexton is averaging 25 PPG on 45.2% shooting in two matchups against the Sixers this season
Danny Green is averaging 15 PPG and shooting 53.8% from deep over his last five games
The Cavaliers are last in the NBA in offensive rating at 103.8
Ben Simmons is averaging 19.5 points, 6.5 rebounds, and six assists against the Cavaliers this season
KEEP READING: South Jersey Athletes Who Played/Coached in NBA and MLB
The 40 Best Cover Songs by Rock Bands