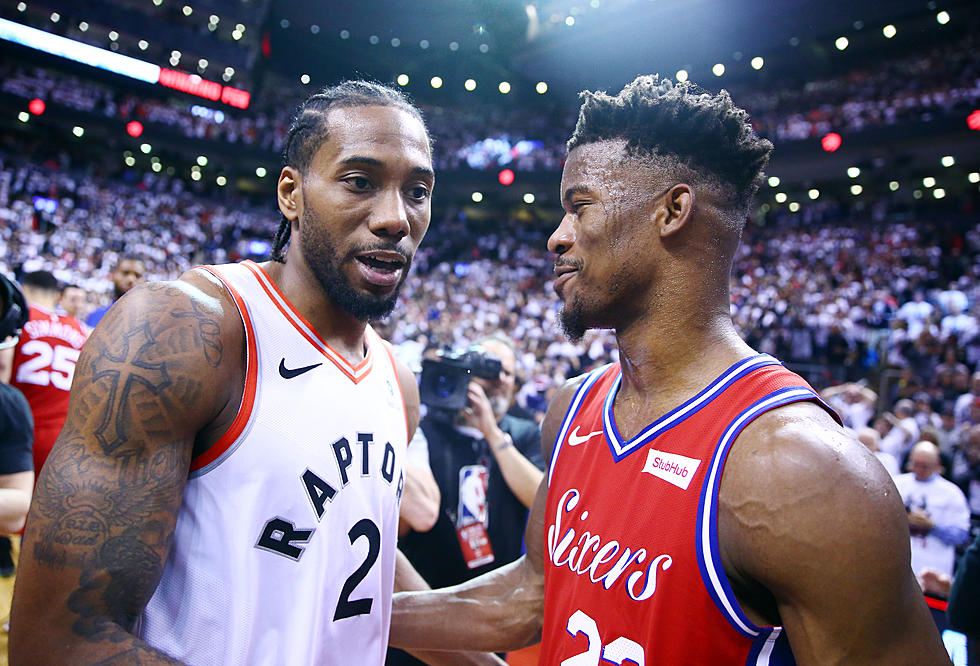 Sixers Season Comes to an End at Buzzer in Game 7 loss to Toronto
(Photo by Vaughn Ridley/Getty Images)
In a win or go home Game 7, the Philadelphia Sixers season came to an end in the form of a 92-90 loss to the Toronto Raptors.
With the loss, Toronto wins the series 4-3 as Philadelphia falls just short of reaching their first Eastern Conference Finals since Allen Iverson's crew in 2001. .
"What a tremendous series," Sixers coach Brett Brown said after the loss.
"I'm just proud of my guys," Ben Simmons added.
In what had been an back-and-forth series though six games, one area the Sixers struggled with in Game 7 was rebounding. Philly gave up 16 offensive rebounds, giving the Raptors 24 extra field-goal attempts. That was one area that really stood out at an incredibly loud Scotiabank Arena.
Both teams struggled to find their shots, with the Raptors hitting just 38% of their shots and the Sixers hitting on just 43%.
The Sixers got off to a very slow start, hitting on just 1-of-11 from three-point range in the first quarter to open the game.
The Sixers really struggled with Joel Embiid off-the-floor, the big man did not have his best game, but with him off the floor, Greg Monroe was a minus-9 in just two minutes of play. Embiid finished with 21 points, 11 rebounds, four assists, three blocks and one 3-pointer in 45 minutes of action on Sunday, shooting 6-of-18 from the field and 8-of-9 from the line.
The Sixers defense did its best to hold Kawhi Leonard in check, even though he finished the game with 41 points, he did so by taking 39 shots. And while the Sixers defense did a great job of making life tough on Toronto's offense, one player Philly had some issues with was veteran Serge Ibaka, who finished with 17 points, eight rebounds, three assists and three 3-pointers in 29 minutes off the bench.
But in the end it was Leonard who responded with a tough jumper as the game was tied at 90-90 with 4.2 seconds remaining. Toronto had one shot to take the lead, or head to overtime, but they got the first ever game-seven game-winning shot at the buzzer to lift them into the Eastern Conference Finals.
"A lot of things go through your mind, it sucks, I can't explain it, it just sucks," Joel Embiid said.