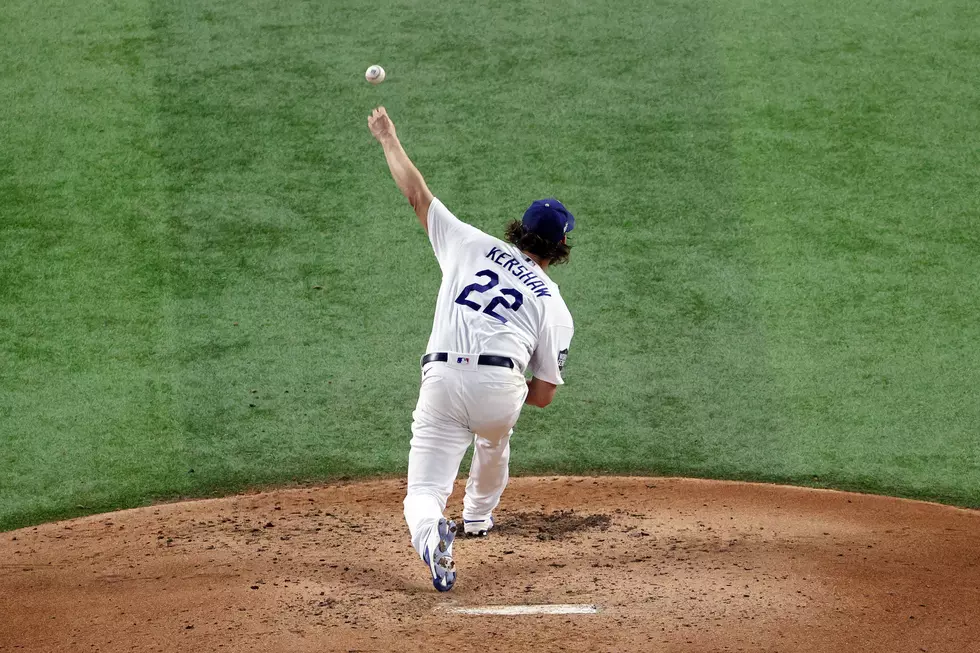 Sports Talk with Brodes: Dodgers Take Game 1 of the World Series!
(Photo by Sean M. Haffey/Getty Images)
The Dodgers take a 1-0 series lead after beating the Rays 8-3 in Game 1 of the World Series.
Clayton Kershaw recorded eight strikeouts in six innings. Tyler Glasnow allowed a two-run shot by Cody Bellinger after walking Max Muncy in the fourth. In the fifth inning, Glasnow walked Mookie Betts and Corey Seagor back-to-back to start the inning. Kevin Cash kept him in too long and that was the turning point of the game.
Oh yeah, by the way, Betts is a good at baseball.