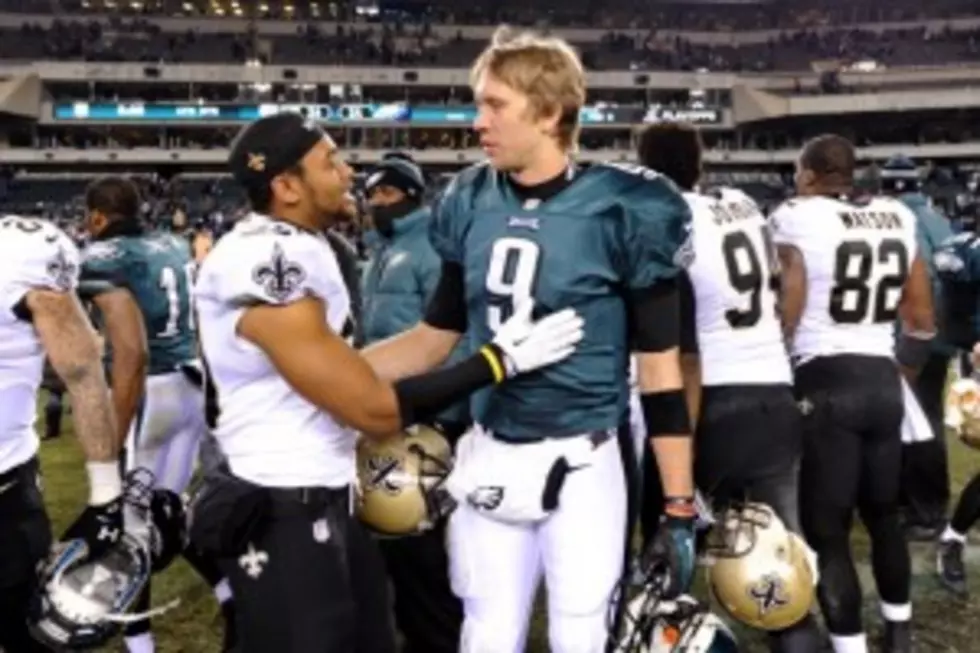 Sportsbash Monday: Eagles Lose to Saints, What's Your Overall Opinion of This Season?
Getty
Miss the Sports Bash or do you just want to listen to it again?
 The Sports Bash ON DEMAND gives you the chance to go back and hear what you missed. Its the Sports Bash with Mike Gill and Todd Ranck.
 Here is today's show: Monday, January 6th 2014
Mike and Todd talk about the Eagles last second loss to the Saints in the NFL Playoffs at home on Saturday night. Mike Gill thinks that Nick Foles didn't take enough shots down the field this season because he didn't want to turn the ball over and would rather take a sack. Todd doesn't see Foles playing too safe, rather he holds on to the ball to make plays and that his arm and game will only get stronger. Mike Gill is concerned that Foles wont be able to repeat his regular season performances in the playoffs.
Called in to talk about the Eagles loss to the Saints on Saturday and to wrap up the season that saw the Eagles go 10-6 and make the playoffs under the first year of Chip Kelly and his offense. McLane agrees with Mike Gill in saying that the offense and Nick Foles didnt get the job done, they had less than 300 yards and thats a surprise considering how they've been all season. McLane wonders what will play out next season because Nick Foles does have something to prove.