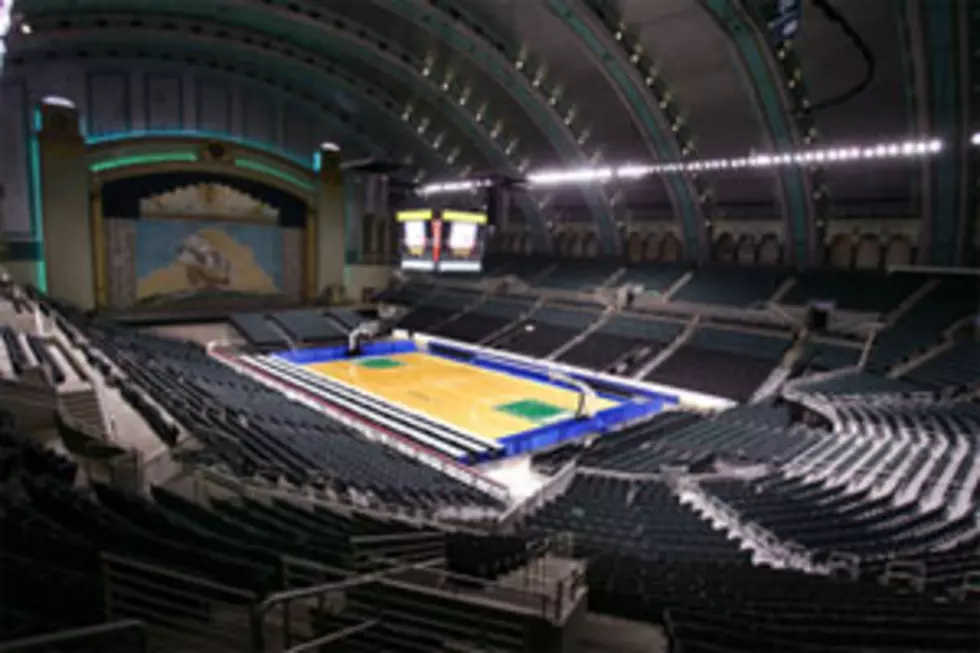 Temple Basketball to Play at Boardwalk Hall vs Davidson
Boardwalk Hall in Atlantic City set up for basketball. (Photo: ACWeekly)
College basketball is coming back to Boardwalk Hall in Atlantic City.
The Naismith Memorial Basketball Hall of Fame Holiday Hoop-La College Basketball Quadruple-Header on Dec. 15 will be held at the Boardwalk Hall.
According to College Basketball Insider for CBS Sports and the FRS Sports Network, Jon Rotherstein, who mentions a source, the resort will be hosting a quadruple-header feature Temple and Davidson, Virginia Tech against Washington and Iona vs Princeton.
Boardwalk Hall last hosted Atlantic 10 tournament between 2007 and 2012, before it left for the Barclay's center in Brooklyn. Another college hoops tourney, the Legends Classic, played in the hall back in 2010 and 2011.