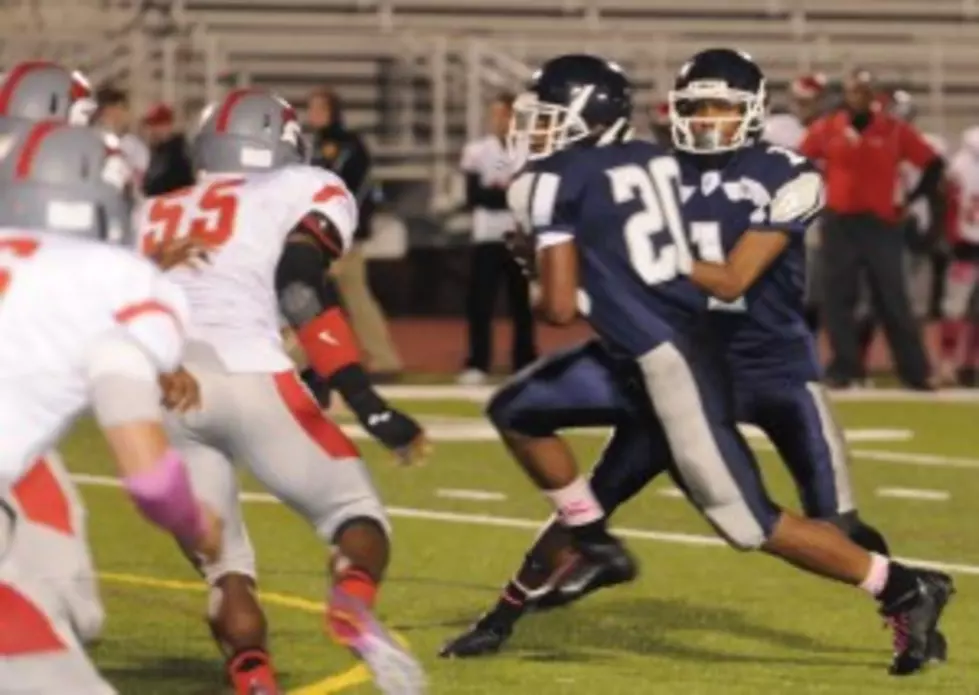 The South Jersey Sports Report 10/11
Photo courtesy: Sharon Stabley, The Press of Atlantic City
Friday night saw a handful of tremendous individual performances by some of the best high school football players in South Jersey.
Among them: Atlantic City's Jamir Prevard getting into the endzone four times, Millville's Ryquell Armstead setting a new school record for rushing yards in a game, and St. Augustine Prep's Lamont Harris running all over the competition.
Prevard and the Vikings were the big winners on our airwaves Friday night, beating Vineland 32-12 on the Atlantic City turf.
Bridgeton coach Dave Ellen talks about how his team has responded in the last few weeks, with some of the best athletes in the region
Hammonton coach Pete Lancetta breaks down the Blue Devils' success in the West Jersey Football League
Press of Atlantic City sports reporter Mike McGarry recounts Lamont Harris' amazing performance for the Hermits, and one player from Mainland that stood out in the loss
South Jersey Hall of Fame reporter Tom Williams has more from his broadcast of a wild final quarter in Ocean City, and reveals his top-ranked teams in South Jersey
Listen to this week's show:
Dave Ellen, Bridgeton Bulldogs head football coach
Mike McGarry, Press of Atlantic City sports reporter
Pete Lancetta, Hammonton Blue Devils head football coach
Tom Williams, South Jersey Hall of Fame sports reporter
We'd also like to congratulate the 97.3 ESPN-FM High School Athlete of the Week:
Cross Country, Ocean City
The junior led the Red Raiders to a victory over previously undefeated Mainland and a 60th straight meet victory
Join us every Saturday morning for the best local sports coverage on The South Jersey Sports Report! Tune in at 9:00 a.m. on 97.3 ESPN-FM, or click the Listen Live button on 973espn.com