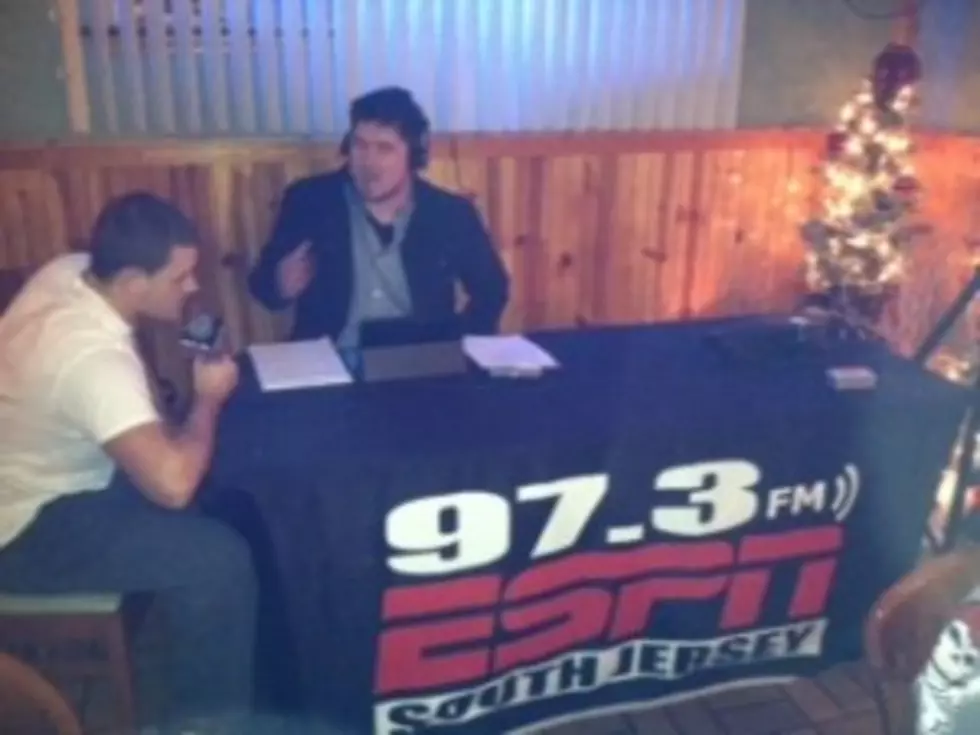 Thursday Night Live: Holy Spirit Spartans Look for Their Fourth Consecutive State Title
Staff
97.3 ESPN FM and 973espn.com is proud to announce "Thursday Night Live: with Tyler Donohue!
We've taken the South Jersey Sports Report on the road for the football season at a different local establishment in our area.
Every Thursday night 6-7 we will be broadcasting LIVE from a different venue in South Jersey with the spotlight on high school football.
This week our spotlight took us to Skelly's Highpoint Pub in Absecon presented by United Rentals, spotlighting the playoff journey of the Holy Spirit Spartans. The Spartans will take a bus trip to Rutgers University to face DePaul Catholic on Sunday.
Tune in each and every Thursday evening to find out which local establishment we'll be at next!
Don't forget 97.3 ESPN FM is your high school football headquarters for the 2013 season. Tyler Donohue has you covered from 6-7 for "Countdown to Kickoff" followed by our 7 p.m. start time and it all wraps up with our post game show until 10 p.m.