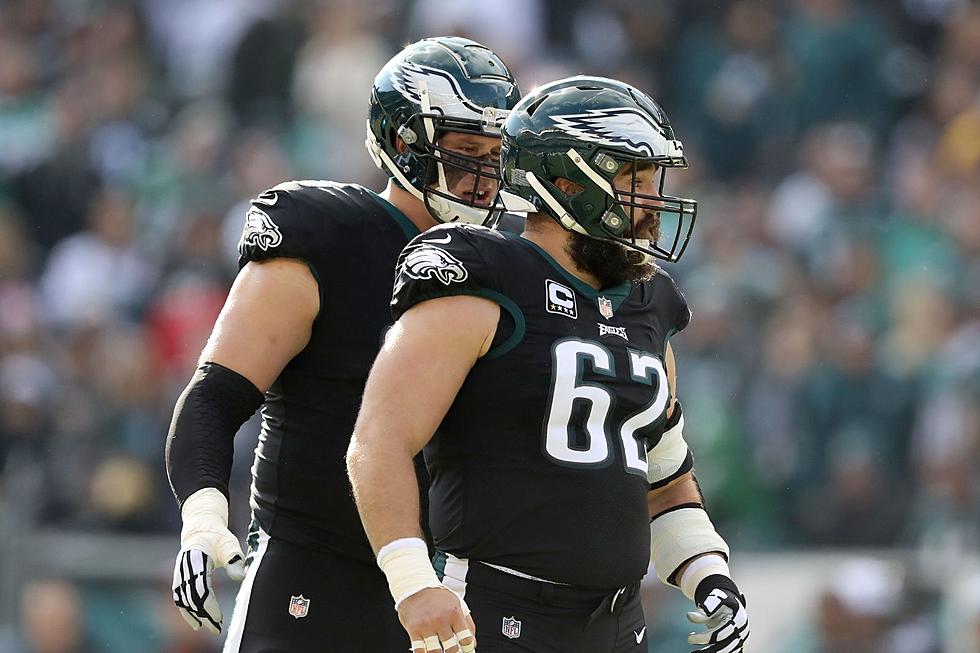 Two Eagles Players named to AP All-Pro Teams
(Photo by Elsa/Getty Images)
Before the Philadelphia Eagles play in their first playoff game in two years, the Associated Press announced their prestigious All-Pro Teams, and two Eagles were selected:
This is Jason Kelce's fourth time as a First-Team All-Pro Selection and this year he was also elected to his fifth Pro Bowl team.  Kelce is the 12th center in NFL History to earn First-Team All-Pro four times; The previous 11 other Centers to achieve this honor in NFL history are all in the Pro Football Hall of Fame. 
Kelce is also the seventh player in Eagles Franchise history to be a four-time AP All-Pro First Team selection, joining Chuck Bednarik (6), Reggie White (6), Pete Pihos (5), Steve Van Buren (5), Brian Dawkins (4), and Al Wistert (4).  All of those men except for Wistert are also in the Pro Football Hall of Fame.  When Kelce started his 122nd consecutive game in NFL Week 18, he moved higher on the list of Eagles Offensive Lineman with the most consecutive starts.  He is currently fourth-most in Eagles history behind Stan Walters (126), Jerry Sisemore (127), and Jon Runyan (144).
This is Lane Johnson's second AP First Team All-Pro selection (first selection was 2017) and he has been elected three times to the NFL Pro Bowl team (2017, 2018, 2019).  The fourth overall selection in the 2013 NFL Draft has started 112 games in Eagles green and at 31 Years Old still has plenty of football left in him to play at a high level in this league.
Look Back at Past Philadelphia Eagles' Uniforms
We have your look back over the decades of Eagles' uniforms.