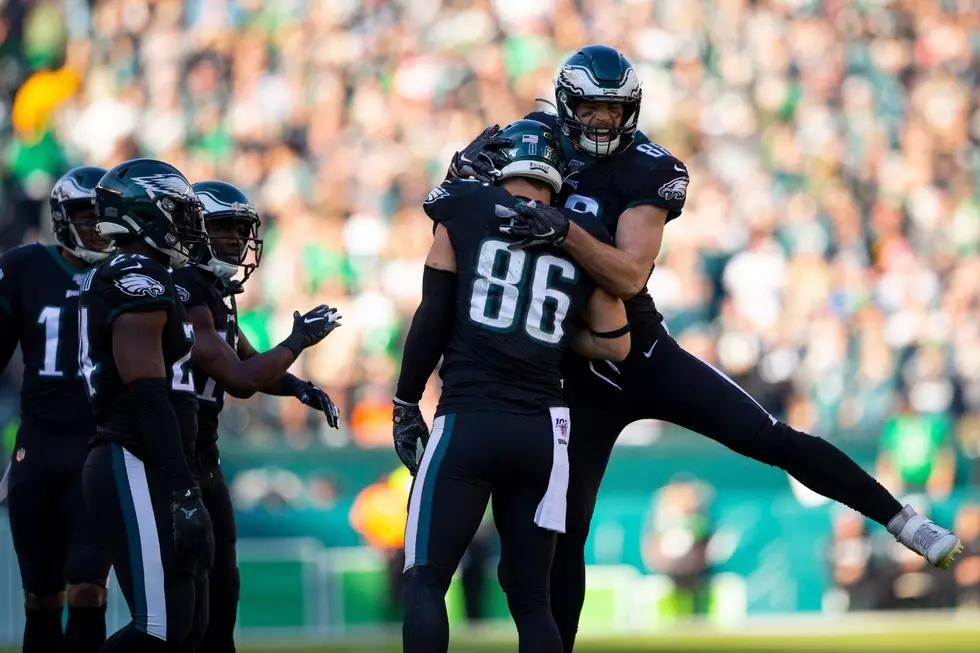 What Eagles Position Groups Rank Among The Best In The NFL?
Photo by Mitchell Leff/Getty Images
According to ESPN+ rankings, the Eagles have five position groups among the top 11 in the NFL.  The best position groups for the Eagles starts with the Tight Ends which are ranked the best in the league per NFL Insider Mike Clay:
Doug Pederson has been the head coach in Philadelphia for four seasons. His TE units have ranked no lower than second in routes, targets, receptions and yardage each of those four campaigns. We should anticipate another similar season in 2020 with veteran Zach Ertz and third-year Dallas Goedert returning to the fold.
Zach Ertz was second among NFL Tight Ends last season in Targets (135) and tied for fourth in Receiving Touchdowns among Tight Ends (6) while Dallas Goedert was ninth in the league among Tight Ends in Targets (87).
Also according to ESPN+ rankings, the Eagles Interior Defensive Line unit is number one in the NFL for the 2020 season.
We know GM Howie Roseman and the Eagles prioritize defensive line play, and we saw that on display during free agency when they signed standout Javon Hargrave to a three-year, $39 million contract. The 27-year-old joins one of the league's best in Fletcher Cox and Malik Jackson (who signed a three-year, $30 million deal last offseason prior to an injury-marred season) to form an elite trio at defensive tackle.
Last season Fletcher Cox tied for sixth among Defensive Tackles in Tackles For Loss (10) and tied for fifth among Defensive Tackles in QB Hurries (10).  Also, new Eagles Defensive Lineman Javon Hargrave was sixth among Defensive Tackles last season in Combined Tackles (60).
ESPN+ also ranked the Eagles Quarterbacks Unit at Eight best in the league, Offensive Line at fifth overall, and the Cornerbacks 11th best in the NFL.  The Eagles Overall Roster was ranked as the 10th Best in the league.
Eagles QBs Drafted Outisde Of The First Round Since 2000