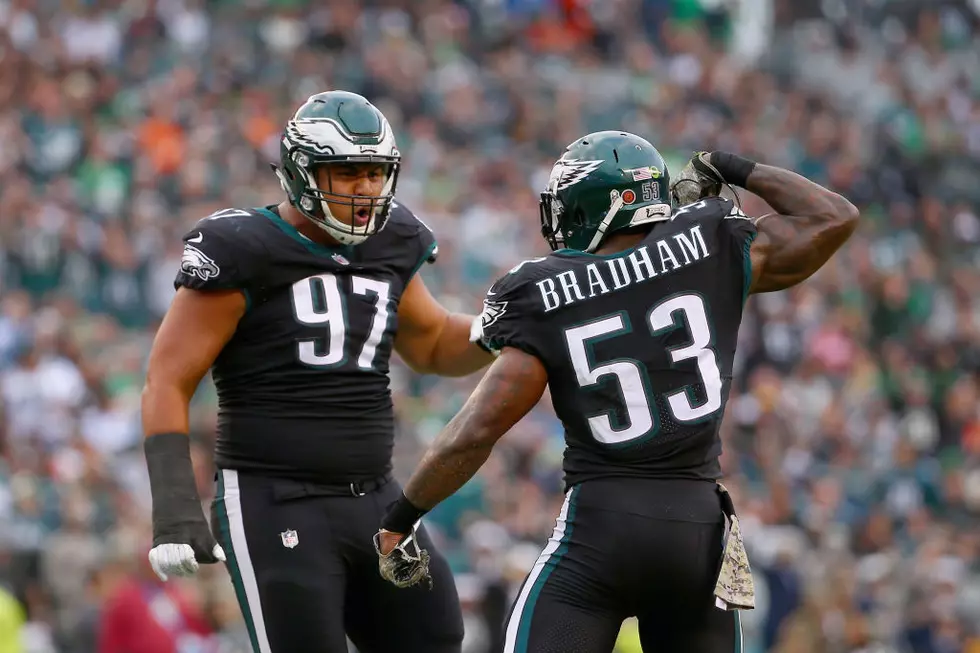 What's The Difference Between Eagles in 2017 versus 2016?
Photo by Mitchell Leff/Getty Images
Heading into the Bye Week, the Eagles are 8-1 which is the best record in the NFL at Week 9.  The Eagles increased their scoring from 2016 to 2017 by almost nine more points per game (2016: 22.9 vs 2017: 31.4) along with improve their Scoring Defense (2016: 20.7 vs 2017: 19.9).  Meanwhile second year Quarterback Carson Wentz has already exceeded what he did last season by throwing for 23 Touchdowns versus the 16 he threw in 2016.
Eagles Linebacker Nigel Bradham joined Rich Quinones on Monday and discussed what the difference for the team is from 2016 to 2017:
"The difference for us is last year was we were obviously younger as a team and our first year playing together – But we have seen growth because we had a lot of close games last year (that) we just couldn't close and I think that's the difference this year.  We know how to close now, we learned from (last year) and it really just made us grow as a team and figure out how to play certain situations a lot better.  As far as everything from the Head Coach to all the players, we all learned from that, learned from our mistakes last season and we been building off it….This has been incredible for us this success and that's why we just got to keep focused.""I think the difference for us is last year was we were obviously younger as a team and our first year playing together – But we have seen growth because we had a lot of close games last year (that) we just couldn't close and I think that's the difference this year.  We know how to close now, we learned from (last year) and it really just made us grow as a team and figure out how to play certain situations a lot better.  As far as everything from the Head Coach to all the players, we all learned from that, learned from our mistakes last season and we been building off it….This has been incredible for us this success and that's why we just got to keep focused."
Checkout what Bradham had to say about Eagles win over Broncos, play of the defense, Carson Wentz, and more