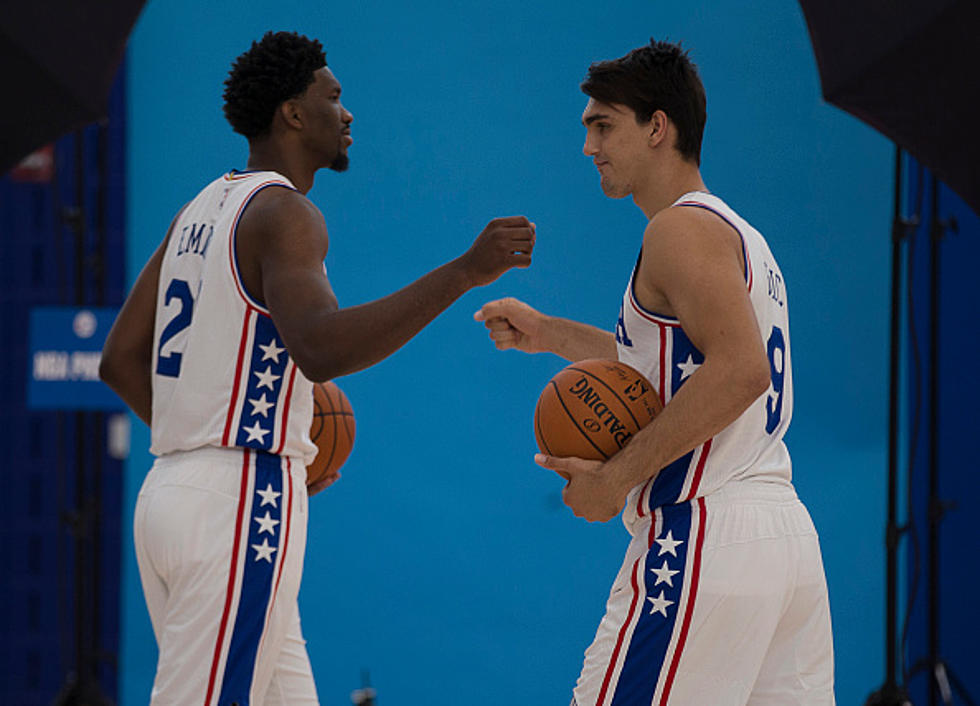 Who Should Win NBA Rookie Of The Year?
Mitchell Leff/Getty Images
The 2016-2017 NBA Rookie of the Year Award winner is something that has been discussed by many NBA pundits.  With Joel Embiid only playing in 31 games, there is debate about if that is enough games to win the award.  Previously, the least number of games played by a NBA Rookie of the Year award winner was Patrick Ewing who in the 1985-86 season only appeared in 50 games.  On the flip side, Dario Saric is the only Sixers player who has played in every game this season and since the Trade Deadline has led all Rookies in Points (19.2) and Rebounds (7.7) Per Game.
Hoops Hype NBA Columnist Alex Kennedy joined The Sports Bash on Friday with his perspective on the race for the 2016-17 NBA Rookie of the Year:
"I think it comes down to Embiid or Saric; honestly I'd probably lean toward Embiid. I know some people get upset about that because he didn't play enough games, but this year's rookie class was so bad statistically, so you look a the numbers and there is such a huge gap when it comes to Embiid and everybody else.  When you talk about Points and Rebounds and all the relevant stats (per game). When he was out there he looked like a star player, and there was no other rookie in this e class that looked like that. All the guys that were picked near the top of the (2016 NBA DRaft) really struggled throughout the year or were really inconsistent. I think Embiid could win it actually and I think that's a surprise to some people because of lack of games. But if it's not Embiid, it needs to be Saric."
Checkout what Kennedy had to say about the winner of the Draft Night Trade of Dario Saric for Elfrid Peyton, the struggles of the Cavaliers, and landscape of Eastern Conference playoffs