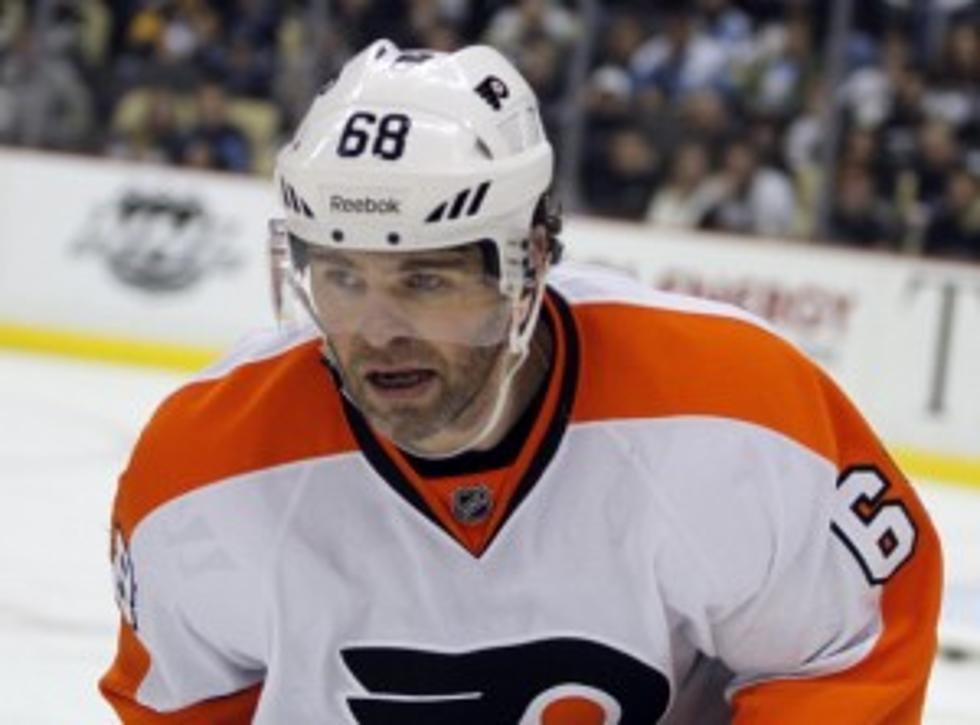 Will Jagr Return to the Flyers Next Season?
Jaromir Jagr has expressed his intentions to return to the NHL next season, he just isn't sure where he wants to return.
Jagr told reporters: "I know I'm going to play. I don't know where I'm going to play, but it doesn't matter because I love the game," he said on Wednesday. "I'm here right now and I just want to get ready for the playoffs. Whatever happens after happens."
Jagr signed a one-year deal, $3.3 million deal with the Flyers after three seasons in the KHL and had 19 goals and 35 assists in 73 games this seasons.  However, he will be 41 years old next season will the Flyers want to bring him back with so many young players on the roster?
Jagr saw time on the top unit with Claude Giroux in 2011-12, but will that be his role if he chooses to return to the orange and black next season?  Jagr told the Philadelphia Inquirer & Daily News doesn't want to be a third or fourth line player.
"If I come to a team that just won the Stanley Cup or all the lines have been set for last five years, I might be playing third or fourth line. But I didn't come back to play third or fourth line. I'm not good there."
The answer might come at the end of the playoffs and depend on how far the Flyers make it, coupled with how well Jagr plays.  He had an assist in the game one with of his former team the Penguins on Wednesday and has been a huge part of the offense this season.
He has been a mentor for many of the young players in the locker room and with so many younger players around next season will the Flyers want to play Jagr another season.  Making $3.3 million this season, he would surely be due a raise next year.
I for one would love to see Jagr back in Philly, but that all could depend on how far he leads them this season.