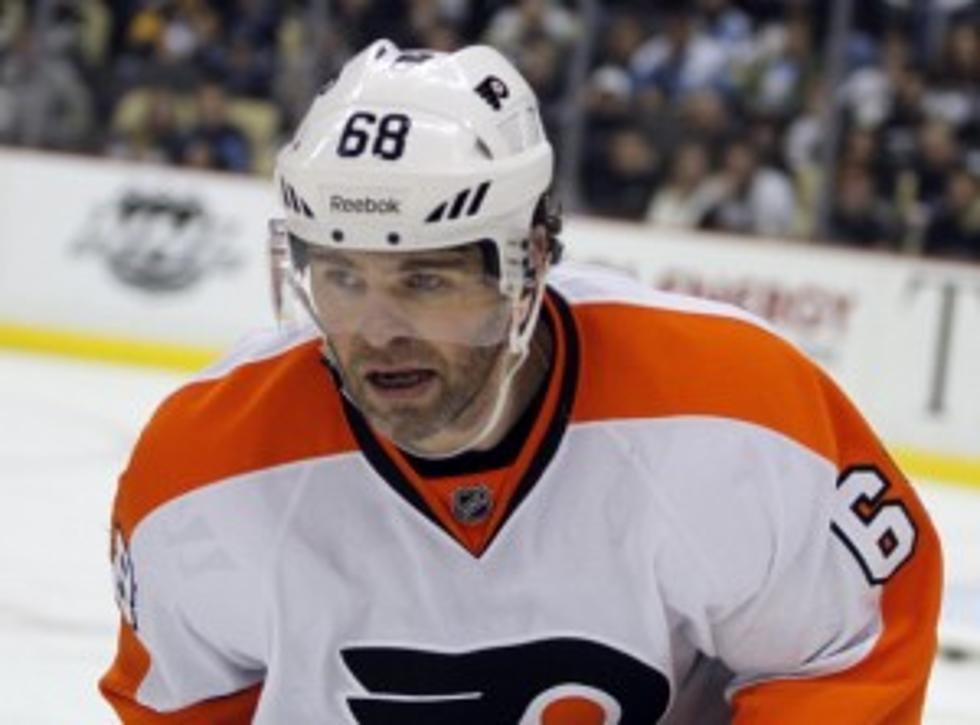 Will Jaromir Jagr Be Back With the Flyers?
Jaromir Jagr plans to test the free agent waters.
About a week ago Jaromir Jagr's agent, Petr Svoboda, stated that his client is interested in re-signing with the Philadelphia Flyers and the two sides are working on a one-year contract. Jagr recorded 54 points in 73 games with the Flyers last season in his return to the NHL after three years playing in the KHL.
Jagr turned 40 in February, but he showed he could at the very least be a very good complementary play in the right situation.  Remember the veteran winger didn't outright say that he wanted to be back in a Philadelphia uniform after the team was eliminated from Stanley Cup contention, by the Devils, in the second round.
But should the Flyers even be interested in bringing back the 40-year old winger?
He generated only one assist in his last six games and wasn't noticeable at all versus the Devils in the second-round exit after he notched one goal and six assists in Round one against Pittsburgh.
Either way Jagr will be back for the 2012-2013 season after stating: "I know I'm going to play. I don't know where I'm going to play, but it doesn't matter because I love the game."
Will it be in Philadelphia?  Do you even want Jagr back with the orange and black?