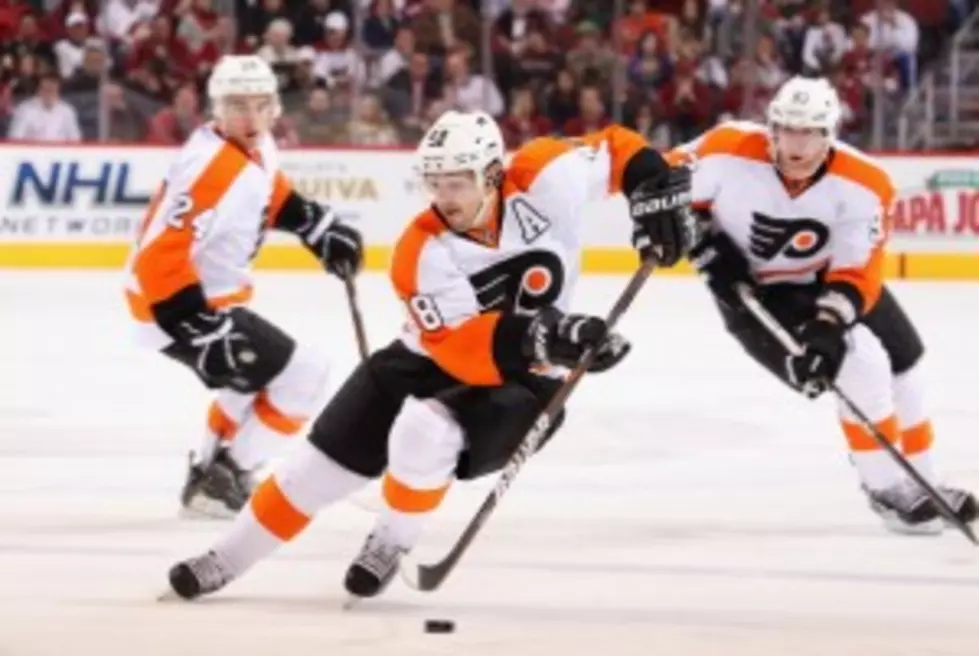 Will the Flyers Trade Danny Briere?
Danny Breire (Christian Petersen, Getty Images)
Trade rumors have been surrounding Daniel Briere of late, especially after the Flyers added Simon Gagne to the mix yesterday. However, he made it clear on Tuesday that he doesn't want to leave Philadelphia.
"I don't want to comment on anything at this point," he said. "Trades are not my department. I've been a Flyer for a long time. My heart belongs in Philadelphia with the Flyers. I can't see myself playing anywhere else."
Briere, 35, has a full no-movement clause, so he would have to consent to any move anyway - something he doesn't sound to excited to do at this point.  The NHL trade deadline is April 3, so his mind could change of the Flyers can't pick up their play and get themselves into the playoffs.
St. Louis and Boston are rumored to be interested in his services, but it isn't clear if the Flyers are looking or willing to deal him in the first place, but adding Gagne and his $3.5 million cap number had people wondering where he will fit on the ice.
Currently the top line is occupied by Claude Giroux, Jake Voracek and Scott Hartnell, while Briere is a part of the second line with Brayden Schenn and Wayne Simmonds.