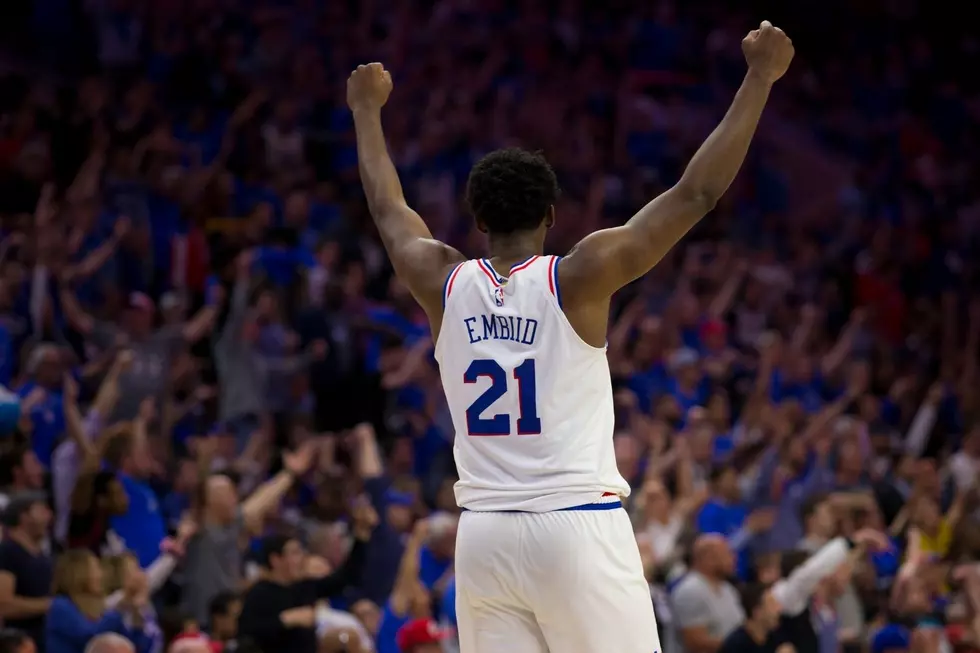 With Joel Embiid Signing an Extension, What's Next for Sixers
(Photo by Mitchell Leff/Getty Images)
The Process is staying.
The Sixers and Joel Embiid have agreed to a new four-year, $196 million supermax contract extension to remain in Philadelphia, according to Ramona Shelburne of ESPN.
"Joel is the definition of elite - a role model in our community and a true MVP-caliber superstar on the court," said Philadelphia 76ers Managing Partner Josh Harris. "Since he was drafted in 2014, his rare blend of skills, charisma and leadership has transformed this franchise. We couldn't be more grateful and excited to continue watching him in a 76ers uniform."
Embiid had $65 million coming his way over the final two years of his current contract, but the extension will keep Embiid in Philly through the end of the 2026-27 season.
The team locked Embiid up, after he qualified for the supermax by making his fourth-consecutive All-Star Game selection as a starter, making his third career All-NBA Second Team selection, as well as an All-Defensive Second Team nod and runner-up finish in the MVP race. 
He averaged 28.5 points and 10.6 rebounda to earn those accolades.
The question now is what is next for the Sixers with Embiid locked up for the next four seasons.
Will they keep Ben Simmons together, or look to move on from the duo and pair Embiid up with another All-star level player.
Embiid and Simmons have been perceived to be an awkward fit, but the regular season results have been productive.
However in the playoffs,  in a more half-court oriented game, Simmons lack of jumper has caused some clunky moments.  The team often struggles late in games to create a shot with Embiid and Simmons both needing the painted area to operate to excell.
While Embiid is very dangerous from the perimeter,  Simmons perimeter game is non-existent,  coupled with his unwillingness to get to the free-throw line, the team struggles late in playoff games during the duos tenure together.
Rumors have swirled about the future of Simmons,  including adding a player like Damian Lillard to pair with Embiid.
Either way, Embiid will be here. The question is will Simmons?
My feeling is the team will not move Simmons to make the team different,  but will pull the trigger on a deal if it makes them better.
Meaning, Lillard or a player like Bradley Beal would be the type of target, not a bunch of secondary players who may be betrer scoring threats, but lack the versatility on the defensive end of the floor.
Only Daryl Morey has the answer, we'll all ha e to sit and wait to see what his next move is.
Top 10 Winningest Sixers Head Coaches
Here is a look at the Sixers coaches with the most wins in franchise history.