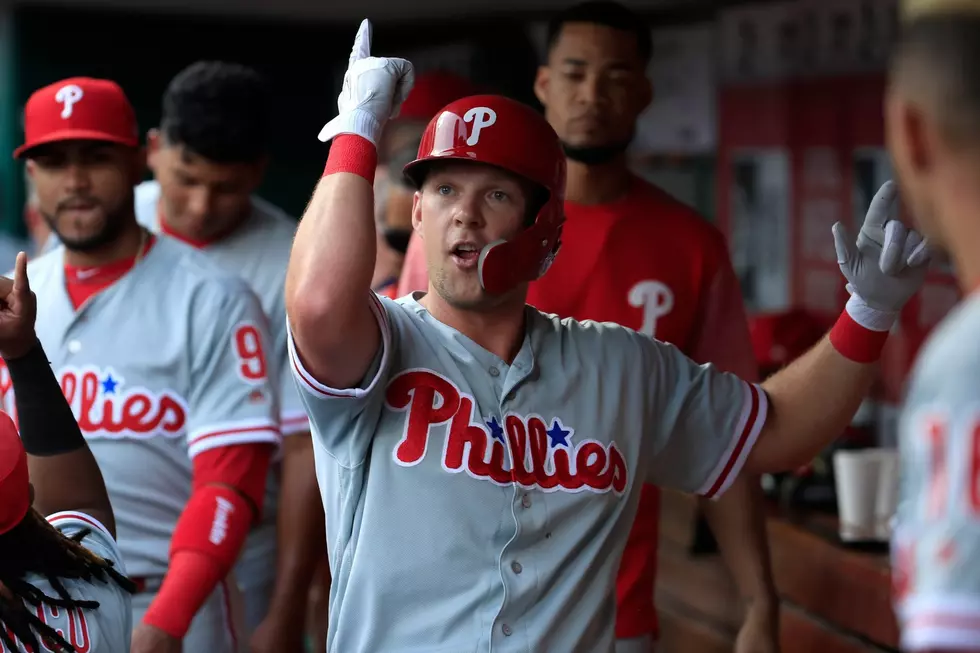 Are Phillies Among The Top Contenders For The NL East In 2019?
Photo by Andy Lyons/Getty Images
Despite the majority of conversation swirling around Manny Machado and Bryce Harper, what gets overlooked is the Phillies have been busy this offseason upgrading their roster.  The additions of former All-Stars Jean Segura, JT Realmuto, David Robertson and Andrew McCutchen along with Reliefs Pitchers James Pazos and Juan Nicasio shows that the Phillies are serious about being contenders for the 2019 season.  After holding the lead in the National League East for half of the 2018 season, their failure to reach the playoffs despite making four acquisitions in late July and early August showcased that it was abundantly clear that the Phillies needed to address multiple areas of the roster ahead of the start of this season.
ESPN Baseball Writer and Analyst Tim Kurkjian joined The Sports Bash on Thursday discussing how good the Phillies are heading into 2019 and if they are contenders in the NL East:
"The catcher (JT Realmuto) makes them really better behind the plate and defensively, Rhys Hoskins (at) First Base is a huge upgrade - Jean Segura is a hit machine and an upgrade defensively at Shortstop; David Robertson is a strikeout closer and (the Phillies) added other relief help.  All of that (plus) Andrew McCutchen in Left Field, their defense is monstrously better than it was last year, which of course had to happen....I really like the Braves, I think the Nationals are better (than last year) and I think the Mets are much better, but I think the Phillies are right in that group.  But if they say to themselves 'We got to win and we got to win now', then Bryce Harper would be the perfect addition."
Hear what Kurkjian had to say about Manny Machado signing impact on Phillies, perspective on Bryce Harper market, Phillies Pitching Staff, and more