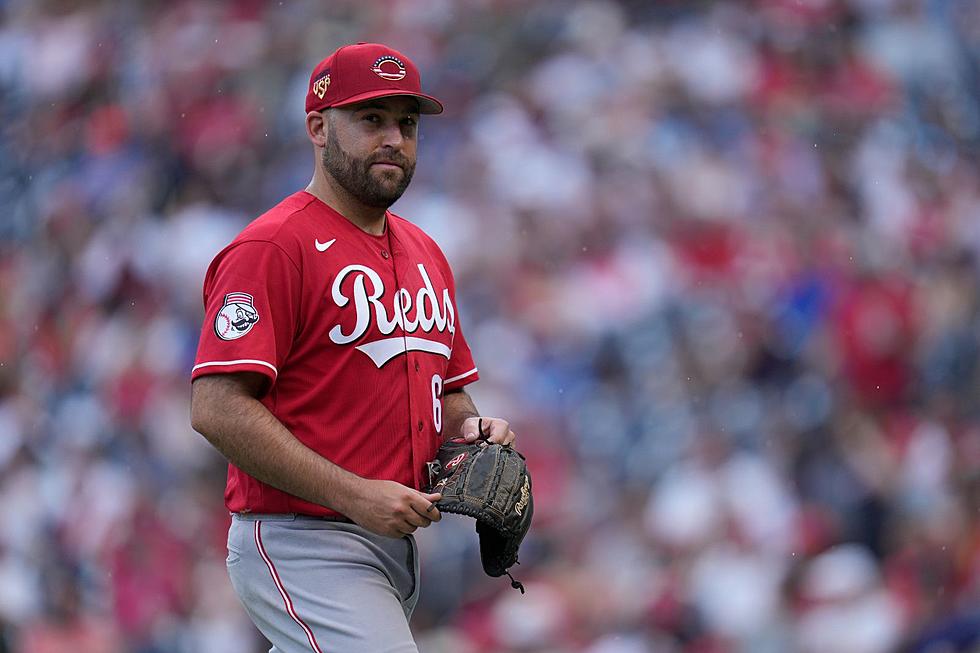 Atlantic City, NJ High School Grad recalled by MLB Contender
(Photo by Jess Rapfogel/Getty Images)
After winning his first Major League start in five years on July 4th, Brett Kennedy was sent back down to the Minor Leagues just a couple days later.  Now a month after that successful return to the big leagues, the Atlantic City High School Graduate is being recalled to help a team in the hunt for the National League Playoffs.
On Monday, the Cincinnati Reds announced they are recalling the 29-year old Right Handed Pitcher to help a team with the Fifth worst ERA in the National League since the MLB All-Star Break:
Lyon Richardson earned the infamous distinction as the first pitcher to allow a home run on each of the first two pitches of his major league career according to Elias Sports Bureau.  On the flipside, Brett Kennedy has allowed a total of Seven Earned Runs in his last 20.1 Innings Pitched with 20 Strikeouts while pitching at the Reds' Triple-A Affiliate in Louisville.
Even though the majority of Kennedy's pitching experience is as a starting pitcher, the Reds need reliable arms coming out of the bullpen while they get their starting rotation situated.  In Kennedy's start back on July 4th, he pitched very well for the first four innings of that start against the Washington Nationals and only had struggles from the fifth inning onward.  So for the Reds, they may use him as an innings eater until they make some concrete decisions about a starting rotation that has been devastated by injuries.  Without their Starting Ace Hunter Greene, the Reds Starters ERA this season is 5.46, which is the second worst in the National League.
Kennedy is a graduate of Atlantic City High School and was drafted by the San Diego Padres in the 11th Round of the 2015 MLB Draft.  After starting six games in 2018, Kennedy sustained a Knee Injury in 2018 and a Lat Strain in 2019 that derailed his pitching career.  After not pitching in 2020 due the COVID-19 Pandemic shutdown of the Minor Leagues, he had two stints with the Long Island Ducks of the Atlantic League, an Independent Baseball League that is not affiliated with Major League Baseball.  Through hard work and perseverance, Kennedy earned his chance to join the Cincinnati Reds organization in May of 2023.  Now he's getting a second chance to pitch for a team in the hunt for a playoff spot.  Before the start of play on Tuesday, the Reds are 1.5 games our of the lead in the NL Central Division and sitting in the final NL Wild Card spot.
Most Accomplished South Jersey Male Athletes From Each High School